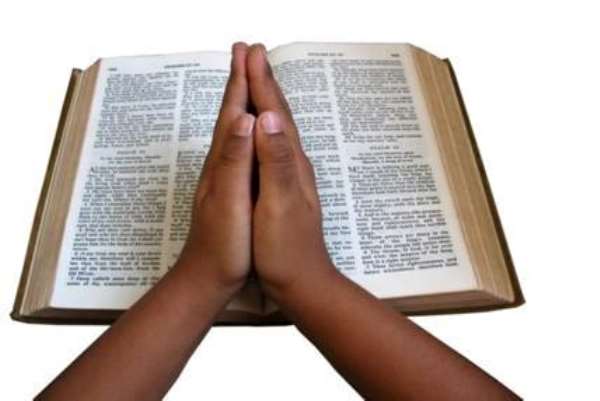 Some of us may recall a situation where we focused on one area of a matter or stayed in one location because we liked that approach only to find out later, when it was too late, that there was a better, imminent opportunity on the other side that we failed to consider.
Jesus faced a situation like that, but he handled it appropriately. Jesus and his disciples were operating on one side of a lake from one village and town to another preaching to a multitude of people. Jesus was so busy and surrounded by so many people that even when his mother and brothers went to see him, they could not get near him because of the crowd (Luke chapter 8).
One day, Jesus told the disciples, "Let's go over to the other side of the lake." (Luke 8:22 NIV). They set out on a boat. Unbeknownst to the disciples, there was an opportunity on the other side of the lake waiting for them. The devil was holding in bondage a man on the other side who needed to be set free from a legend of demons that had possessed and tormented him for a long time.
The man's situation was so bad that he had to be chained hand and foot and under guard. Even so, he managed to escape every now and then. Until Jesus arrived on the scene, there was no hope for a cure for the man who had been without clothes and was living in tombs instead of a house.
When Jesus stepped ashore, it was not a pretty sight. The man, who called himself Legend because a lot of demons had entered into him, met Jesus and cried for help. His only hope for deliverance was Jesus and Jesus did not disappoint him. Jesus cast out all the demons and sent them, at the demons' request, to a herd of pigs nearby which rushed into the lake and were drowned. Sadly, instead of the people being happy and thankful to Jesus for the deliverance, they were overcome with fear, so they asked Jesus to leave and he left with his disciples. When the man tried to follow Jesus, Jesus advised him to return to his home and spread the news of what God had done for him and the man did so. Going to the other side presented an opportunity for Jesus, the disciples, the man, and the people to experience the power of God.
However, venturing into the other side may present its own dangers and perils. In that particular case, it was a storm on the lake. The devil was not going to sit idly by for Jesus and his disciples to go to the other side smoothly and deliver the man that he had held in bondage with his legend of demons. The devil was determined to block or frustrate the mission to the other side, hence the storm. Many of the disciples were fishermen with experience in navigating boats on waters, but the storm was too strong for them to handle. They woke Jesus up who then rebuked the storm and everything was calm. Jesus asked them, "Where is your faith?" (Luke 8:25 NIV).
Exploring the other side not only requires us to be mindful of unexpected dangers and perils that the devil may place in our ways, but also faith to overcome them. Like the fishermen among the disciples, our knowledge, skills, and experience may be helpful but not sufficient to carry us through; we need Jesus whose presence alone makes all the difference. The reason is that "our struggle is not against flesh and blood, but against the rulers, against the authorities, against the powers of this dark world and against the spiritual forces of evil in the heavenly realms." (Ephesians 6:12 NIV). Relying on our own physical strength, wisdom, knowledge, skills, and experience alone would not help us. We need to put on the whole armor of God, including faith.
Jesus would like to be with us regardless of our circumstances. That is why he said, "Here I am! I stand at the door and knock. If anyone hears my voice and opens the door, I will come in and eat with him, and he with me." (Revelation 3:20). We should note, however, that if by our thoughts, words, and actions we kick Jesus out of our lives, as the townspeople did, he may reluctantly grant our wish and we would be the losers. After all, with regard to some people who willfully reject and trample on his message, Jesus advises his followers not to throw their pearls to pigs (Matthew 7:6), and to shake the dust off their feet when they leave their house or town (Matthew 10:14).
And so not everyone will appreciate the good things we do or say even when we go to the other side. Some may reject it out of jealousy, envy or misunderstanding. Others may reject it because of fear, as was the case with the people in this story. Fear is a strong motivating factor that leads people to make irrational decisions. That is why there are still people today who may value pigs over people, or choose the devil over Jesus, but we should not let their misplaced priorities stop us from doing or saying what is good and right.
There may be good reasons to stay in our comfort zones and not consider the other side. We are usually comfortable where we are and do not want to change. However, we may have been operating on one side for far too long. It may be time for us to consider the other side in order to achieve Jesus' Great Commission. The other side may present new, exciting, and better challenges and opportunities. Note that Jesus had a lot of work to do where he was. Yet, it was important for him to explore the other side. Our move to the other side may not necessarily benefit us personally, but may benefit others. That is the Jesus Way.
You may be someone called by God to go to the other side, but are reluctant to do so because of your love for your current location or your dislike for the other side, or both. For example, you may be a Christian worker posted to the other side and wondering why you of all people should be assigned to that undesirable position or that neglected part of the country. Well, God may have a better plan for you there. Your presence there may be necessary to change things or prevent something bad from happening. Over time, who knows what the many demons inside the man would have done to the entire town if Jesus had not gone to the other side? The demons could have turned that town into a dangerous colony of vicious witches and wizards!
In the end, considering the other side is not limited to geographic locations. It may have broader implications in looking at ideas, opinions, methods, opportunities, careers, businesses, disputes etc. We may need to broaden or diversify our way of thinking and not develop a tunnel vision except, of course, in the ultimate truth - the existence, power, and love of the Almighty God, Our Lord and Savior Jesus Christ, and the Holy Spirit, as revealed in the Holy Bible.
We should consider the other side and trust that God will show His glory and power as we go there. The decision by Jesus to go to the other side enabled us to know about his power over nature and demons. Jesus is able to do for us today what he did to rescue the disciples from the storm and deliver the man from the bondage of demons. We do not need any other powers from rivers, seas, trees, mountains, shrines, gods, or fetish priests to protect or deliver us. Jesus Christ is the same yesterday, today, and forever (Hebrews 13:8). Therefore, if we consider and go to the other side as directed by Jesus, he will be there with us through the storms of life.
Prayer is the key. May God grant us the grace to seek Him daily through our prayers.
Dr. Daniel Gyebi, Attorney-at-Law, Texas, U.S.A., and Founder, PrayerHouse Ministry, Kumasi, Ghana.
PrayerHouse Ministry is dedicated to providing a quiet facility for Christians to pray individually by themselves without any intermediary priest, pastor or any other person. This is a free service. No money is demanded or accepted. One facility is located at Kyerekrom / Fumesua, near Building and Road Research Institute Offices, one mile off the Kumasi-Accra Road and next to a house called Grace Castle. If you are interested, please contact Agnes at 054-7498653. Another is located at Kantinkyiren, at the junction of Kantinkyiren and Konkori, off the Kumasi-Obuasi Road, branching left at Trede junction. Contact Kwadwo at 020-8768461 / 0246-989413.