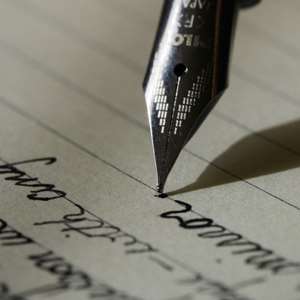 To succeed financially in 2020, you may have to work on these financial pointers to snowball you to achieve your set target, goals and objectives. Financial planning is a practice and a lifestyle that keeps you and your family as well as your business on a growth path in terms of wealth creation, profitability, cash flow growth and expenditure management.
It is also very important because it gives you the ability to predict and plan for any potential road bumps and to build your support recovery system to absorb any shocks.
Pointers for 2020 Financial Planning
Wealth Creation & Growth
Wealth Protection
Expenditure Management
Retirement Planning
Estate Planning
Snowballing Wealth Creation
Succeeding in snowballing your personal wealth means growing ones wealth through 'Savings & Investment". It is also important to know that savings and investment must be a habit for you to succeed.
To Do List for Wealth Creation
Have a realistic workable goals and objective
Must have investment portfolio and timelines
Individual tolerance to risk when it comes to your investments
Set your risk appetite for your investment
Have a realistic suitable financial plan for all you goals and objectives.
Create a system to make it easy for recovery when necessary.
NOTE; it is always important to hold some percentage of your investment in liquid cash for all emergencies in the future.
Wealth Protection
It sounds sad, pointless and a waste of time and effort especially after working so hard to accumulate wealth and you not able to protect it for generations yet unborn.in order to protect your wealth, you need to implement what I call the 'SAFEGUARD NET' around your wealth.
The surest way to protect your wealth now is to place it under an insurance policy for covering. All the big corporation and wealthy people have always insured their wealth. There are other ways to protect and safeguard your wealth. Some school of thought says invest it into big companies.
Retirement Planning
The wisest plan you can put in place for your retirement is to immediately start saving and investing towards your retirement the very beginning you start to earn income or money at the earl age because you have no control over the future and the happenings in life.
The Retirement Plan
The money you save and invest towards your retirement must match your future expectation during retirement.
The income needs/requirement of the age of retirement
The retirement goals and objectives.
Health and emergency considerations
Constant Review
The most important aspect of the financial planning is to ensure a constant and consistent review of the process and the plan and keep up to date on all new happenings. This is import because you cannot predict the future happenings and events.it is then necessary for constantly evolving your plan to stay relevant and at par with the happening in your economy.
©Jerry.J.AFOLABI is a Financial & Economic expert who believes that ordinary people can do extraordinary things when given opportunity. Email; [email protected] , Tel; +233541238987. #MONEYTALKGH SHOW#