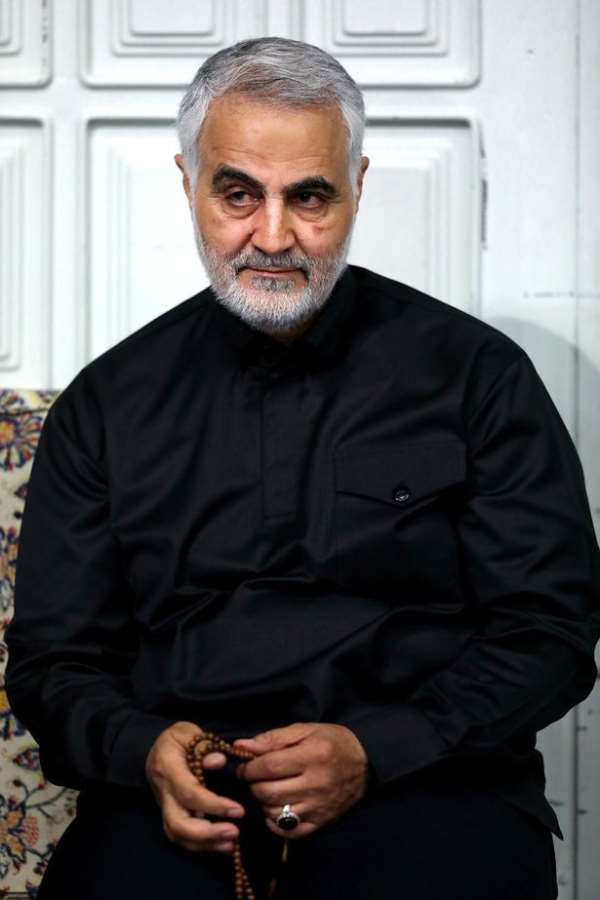 General Qasem Soleiman, commander of the QUDs Force of the Iranian Revolutionary Guards Corps was murdered on 2nd January, 2020 in cold blood through a misuse of drone to assassinate instead of using it for agriculture, health and engineering. Many innocent lives were lost along with the General when the drone hit his car in Bagdad. The General was in charge of masterminding, organizing and carrying out Iran's operations in Syria, Lebanon, Iraq, and Yemen. He was instrumental in the defeat of ISIS/IS/DAESH in Syria
The murder has rather helped Iran to mobilize the masses to condemn US, where there is a strong public opinion to retaliate. It must be noted that US hegemony in the region is no longer strong and the elephant is abusing its power in the world.
Iran has warned that US troops will be sent home in coffins if they fail to go home on their own. American soldiers in Middle East know their vulnerabilities and they will be willing to leave. Iranian parliament has meanwhile designated American soldiers in Middle East as terrorists
With regards to revenge by Iran, the Supreme National Security Council of Iran has considered 13 retaliation scenarios and they claimed the weakest of the scenarios will cause historic nightmares for US. The 13 scenarios may not be connected and they will not retaliate in haste.
The largest funeral in the history of mankind with closer to 6 million people mourning in funeral procession of the General on Monday, the 6th January, 2020, has caused fear in the Pentagon. Trump taunts in his tweets warning that US will destroy 52 strategic sites including cultural sites in Iran if Iran retaliates are comments from a president in fear and this has rubbished the existence of UNESCO. Many countries in the region have organized funeral for the General. A sovereign state like Iran cannot be cowed. America has beaten more than it can chew.
Apart from panic by the Pentagon and Trump, the Saudis are in deep fear because of instability in the region, and Saudi Arabia is not sure when Iran will hit their strategic installations in retaliation.
There is indeed a paradigm shift in the region, countries that will otherwise jubilate on the murder have rather called the supreme leader of Iran to express their condolences. Trump has expected public applause for the murder but it didn't happen. Iraq has asked US to leave because they violated Iraqi territorial integrity
Since the murder, prices of crude oil have gone up, and most of world crude pass through the Strait of Hormuz, world most important chokepoint and Iran has strategic control of this strait. This is good for Ghana as we are now a net exporter of crude.
The international community has not expressed the right sincerity to condemn this murder. NATO only asked for de-escalation and condemned Iran without condemning the assassination. Other powers like China and Russia are quiet. Boris Johnson however was bold to take a position by saying UK will not lament the death of the General. Meanwhile, Iranian ambassador to UN has formally written to UN Security Council to consider the unlawful execution of General Soleiman,
Prime Minister Netanyahu has distanced Israel from the assassination of the general and said it is an American thing even though he has a lot to gain to keep him in power if there is a war between US and Iran
Africa Union is equally quiet. Even though most African countries are non-aligned, the geopolitics of current New World Order require that we align and take positions
The international community is acting like ostriches, they should rather help in bringing international harmony.
In conclusion, we ask Iran to exercise maximum restraint and not to retaliate in haste. We strongly advise Iran not to risk MAD (Mutually Assured Destruction) leading to a world war scenario where China and Russia will be on the side of Iran, Western Europe will be divided into sharp lines, some supporting Iran like Germany, and others supporting US on the other hand. As for Africa, like most of the 120 non-aligned countries in the General Assembly may be coerced into the war. American presidents use war to win their re-elections and Iran should not give the opportunity for Trump to use it as a proxy to launch an attack that will further kill innocent people in the Middle East.
Dr Habib Ahmed
Email: [email protected]