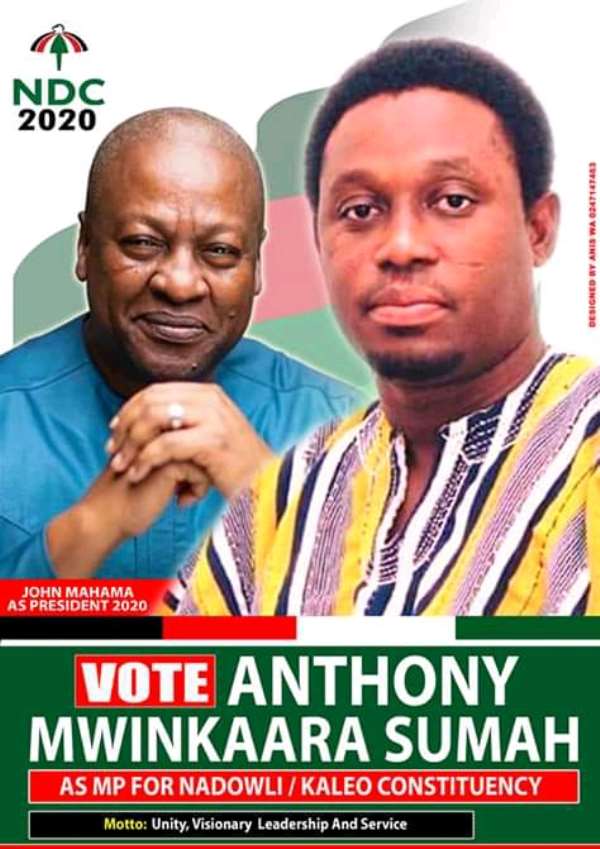 The Parliamentary Candidate of the National Democratic Congress (NDC) for Nadowli-Kaleo Constituency has charged the ruling government to complete the abandoned six-unit classroom block meant to improve teaching and learning in the Kyaang community.
The six-unit classroom block was awarded under the John Mahama led government in 2016 to eliminate congestion and replace an old dilapidated school block in the Kyaang community.
The project which was 90% complete as at 2016, has been abandoned by the current government after the NDC and John Mahama lost power in 2016.
The project has stalled following the government's failure to pay the contractor.
This has worsened congestion in the school, worsened teaching and learning and as a result, affected the academic performance of students.
Speaking as a guest at the 2019 Kyaang Homecoming Meeting by the people of Kyaang, the 2020 Parliamentary candidate, Mr Anthony Sumah Mwinkaara used the occasion to assure the people of his support for the development of the Kyaang community and the constituency as a whole.
In paying glowing tribute to Hon Bagbin for the developmental initiatives in Kyaang and the transformation of the constituency to its present state, Mr Sumah pledged to ensure the completion of the classroom block for the people of Kyaang when elected into Parliament come 2020.
Speaking on the theme of the occasion "Our Health is our Wealth", the health administrator was emphatic of transforming the temporary CHPS compound into a modern and permanent structure with auxillary facilities and equipment such as delivery beds to augment efforts at preventing maternal and infant mortality in the community.
Mr Tony therefore pledged his unflinching support to the people of Kyaang and called on the chiefs and elders to support his candidature, John Mahama and the NDC in the 2020 Parliamentary and Presidential elections to ensure the return of the community to the path of development once again.
He made a cash donation to support the community's effort at raising funds for ongoing developmental projects initiated by the community members.