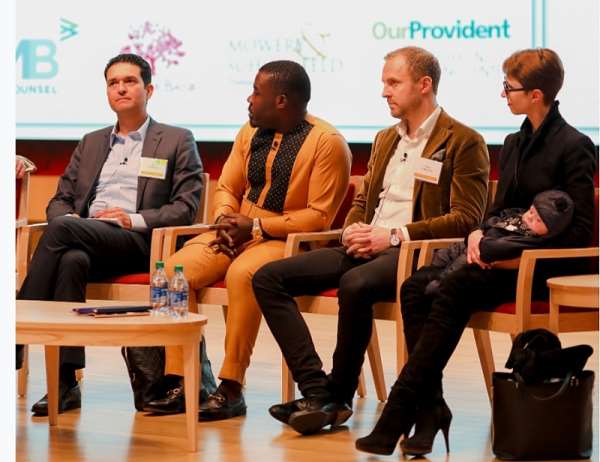 The CEO and founder of Quick Angels Limited and Quick Credit, the first formalized angel investor company in Ghana and a micro-credit company licensed by Bank of Ghana respectively were selected by a club in Harvard Business School to discuss investment in Africa and impact.
Mr. Richard Nii Armah Quaye was invited by the Entrepreneurship through Acquisition Club at Harvard Business School to speak at their 5th annual conference on the theme "Opportunities for early-career business leaders to search for, acquire and operate their own companies."
CEO of Quick Angels Limited from Ghana, Mr. Richard Nii Armah Quaye's business, was selected as a critical success case to be on the international searches panel from the front lines in Africa.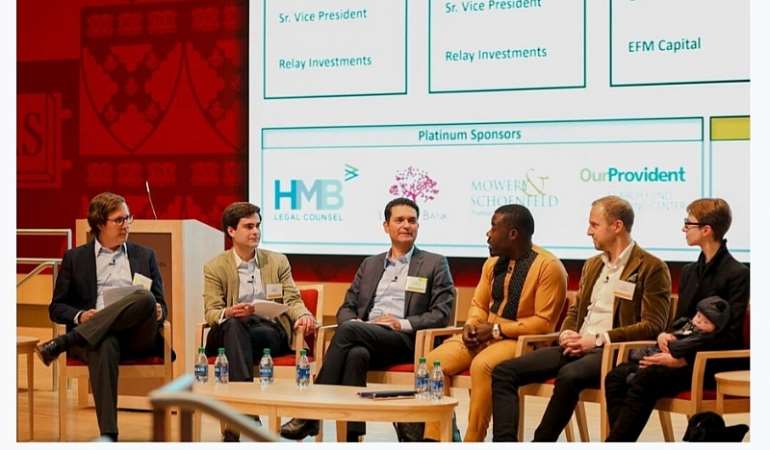 Speaking on the forum Mr. Richard Nii Armah said, this is a great opportunity for us at Quick Angels and for Ghana. Harnessing the potential of entrepreneurs through equity funding could not be any better. I am elated that barely a year in business as first Angel Investor Company in Ghana the world has heard the good news.
We hope to travel even far to project equity financing as an alternative to debt financing and also the name of Ghana to the world.
Mr. Quaye ended by saying we hope to impact lives in Ghana and beyond
The conference brought together over 500 young professionals, CEOs and investors from around the world.
ETA, Entrepreneurship through Acquisition club is a club at Harvard Business School
Richard Nii Armah Quaye doubles as the Founder and CEO of Quick Angels and Quick Credit.
He's an Entrepreneur, an Angel Investor and a Philanthropist.
Quick Angels Limited is an Angel Investor Company lunched on the 8th of May 2019 that seeks to support potential and existing entrepreneurs as well as businesses that want to expand with equity financing whiles Quick Credit and Investment Micro –Credit Limited is a microcredit company.