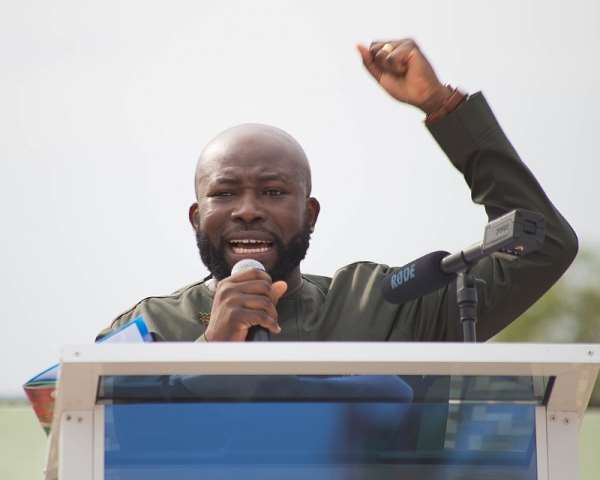 The Chief Executive Officer (CEO) of the Chamber of Bulk Oil Distributors (CBOD) Senyo is championing peace in Mafi, urging the chiefs and people of the area to amicably end the protracted dispute that has stalled development in the area.
As a special guest speaker of the 2019 Mafi Hogbetsotso Grand Durbar, Mr. Hosi lamented how the over 22-years of disputes is hampering the socio-economic development of the area.
He said conflict has "become an economic oppressor of the prospects of the youth and children of Mafi."
Mr. Hosi charged the disputing clans and the Mafi people to end the dispute.
"No clan nor person is bigger than the future of our children and youth today," he said. "Time is of the essence and the world is not waiting for Mafi. We cannot continue to allow such disputes to fester after 22 years of stagnation," he stressed.
Mr. Hosi added, "family disputes are not solved in court. They are solved in the family. You are brothers and sisters from one stock. You must solve your problems yourselves or call on your other cousins from the other clans to help you solve it. No matter what a court says, if the people fail to accept you, you will never rule indeed."
He appealed to the government through the Volta Regional Minister, Dr. Archibald Letsa to grant traditional council status to the Mafi state as efforts are made to resolve the decades-long chieftaincy dispute.
The Volta regional minister Dr. Archibald Letsa was the guest of honour and the Former President John Mahama also attended the event as a special guest of honour.
He was accompanied by former Chief of Staff Julius Debra, former Majority Leader in Parliament Cletus Avoka, former transport minister Dzifa Attivor, former minister for roads and highways and former MP for Central Tongu Joe Gidisu.
Also present was the current MP for Central Tongu Alex Hotowodze.