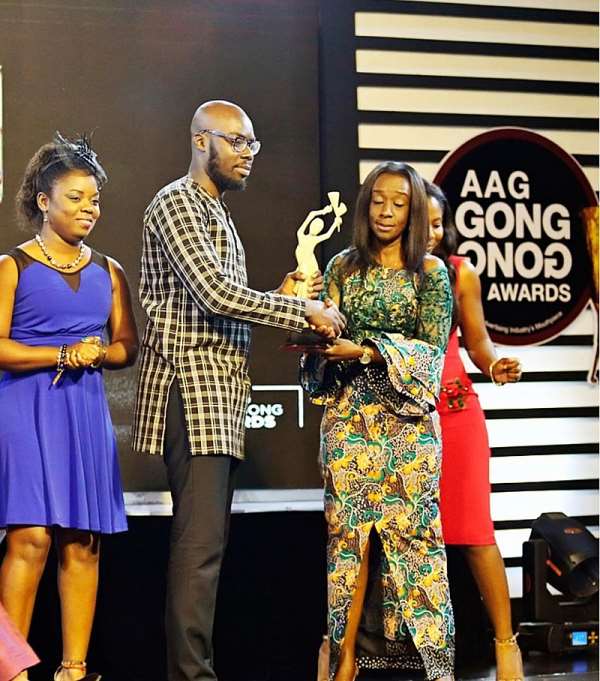 Innova DDB Ghana, the Ghanaian affiliate of the Global DDB network has emerged tops at the just ended Advertising Industry's 'Gong Gong' awards held at the Kempinski Hotel in Accra.
Innova DDB Ghana won a total of 10awards including 2 platinum (best of the best) awards in the Television and Radio categories for 'MTN Thank God it's Friday' and IFEST Pledge adverts, respectively.
The General Manager of Innova DDB Ghana, Dr. Kenneth Hammond-Aryee said, "The awards are humbling to us and we share the honours with our clients who have made it possible to express our creativity".
"As an agency, we work together and gravitate around a single rallying call: to grow our clients' business through powerful ideas and these awards are a testament to our dedication to excellence," he added.
The GONG GONG Awards, organized by the Advertising Association of Ghana, is a flagship industry event for the advertising industry in Ghana, which rewards creative and outstanding innovative work across all sectors of the industry.
Innova DDB Ghana also took home 4 gold awards, these include Activation Channel Entertainment and TV Channel Telecommunications Category with 'Are you ready' and MTN TGIF adverts.
Innova DDB Ghana also won in the Radio Channel Corporate Services and Telecommunication categories awards with MoMo Bells and IFEST Pledge adverts. Innova DDB Ghana also took away 4 Silver awards in other categories.
The Advertising Association of Ghana, organisers of the Gong Gong Awards used the opportunity to assure its members of its readiness for the future.
The President of the AAG, Mr. Torgbor Mensah, said the association was initiating some programmes to re-brand beginning January next year.
He said a committee had been set up to mobilise both old and young members of the association to explore best ways to ensure relevance into the future.
"We have to rebrand the whole association, from logo to what we think we should do. We need new ideas and ways of doing things and I am sure the young ones have got new ideas that can change and improve the delivery of the AAG Secretariat," Mr. Mensah added.
The 13th Gong Gong Awards was held under the theme 'Creativity is the Business Growth Engine' with the objective of demonstrating that the purpose of advertising is to contribute meaningfully to business.