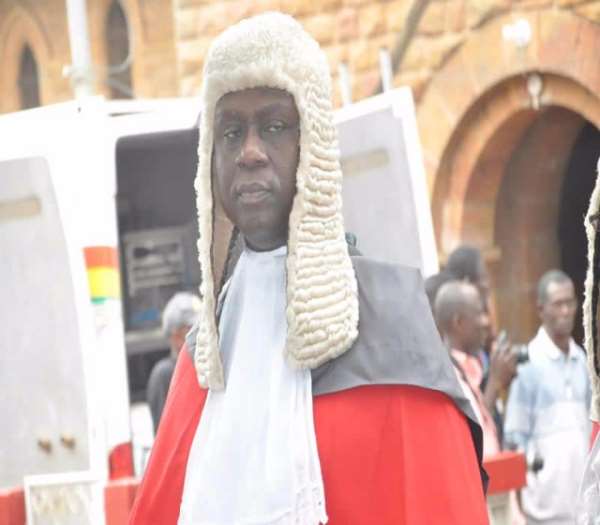 The fourth longest-serving Justice of the Supreme Court, Justice Anin Yeboah, has been tipped as the President's nominee for Chief Justice to succeed Justice Sophia Abena Boafoa Akuffo, who retires on December 20, this year.
If this prediction is true, Justice Anin-Yeboah would be the first male to serve as Chief Justice since 2007 when Justice George Kingsley Acquah ended his service.
Justice Georgina Theodora Wood (2007-2017) and Justice Akuffo (2017- 2019) have occupied the position for the last 12 years.
Justice Yeboah, a well-seasoned law enforcer, was appointed to the Supreme Court by former President John Agyekum Kuffuor in June 2008.
He has also served as a Justice of the High Court, and a Justice of the Court of Appeal.
In addition, he is a part-time lecturer in Civil Procedure and the Ghana Legal System at the Ghana School of Law.
Justice Jones Mawulom Dotse, had also been listed for consideration for the position of Chief Justice.
---Myjoyonline.com