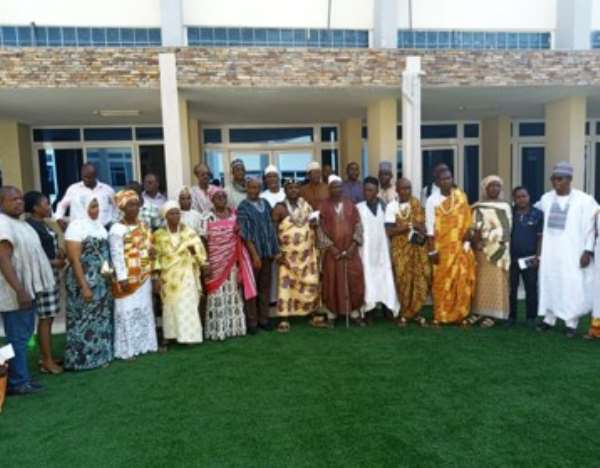 Ghanaians have been encouraged to actively participate in the planning and execution of government projects in their communities.
This is to promote community ownership of policies, development projects and explore the level of transparency and accountability in the local governance process, in accordance with Act 936.
The Public Relations Officer of the Ministry of Inner-City and Zongo Development, Seibik Bugri, gave the encouragement at a sensitization programme for Inner-city and Zongo community members, organized by the sector Ministry in partnership with Star Ghana Foundation in Accra.
It was the fourth edition in a series and was attended by Assembly Members, Traditional rulers, utility and waste management providers among others.
According to Mr. Bugri, although development projects are executed by the government, there is the need for community members to take steps to own such projects during execution to ensure that standards are met.
He further stated that the citizenry should be able to seek redress and social intervention from service providers operating in their areas.
The President of the Inner Development Council, Sultan Nii Nortey Caesar, advised Assembly Members to always get in touch with the people to know problems and challenges in their various electoral areas.
He also appealed to the Ministry of Inner-City and Zongo Development, to replicate the sensitization programme in the Districts.
Source: WestAfrica24.com