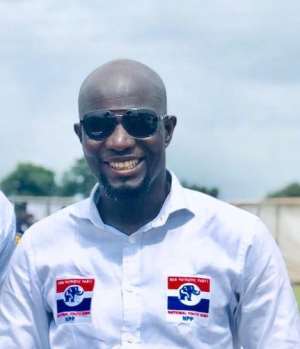 NPP Northern Regional Youth Organizer, Mr Mohammed Alhassan
The Northern Regional Youth Organizer of the NPP, Mr Mohammed Alhassan also known as GHANA has told The *Voiceless Media* that the impending youth conference which is slated for December 6th and 7th in Tamale will not only bring excitement among party folks but also a strategy to inspire the party youth in not only the Northern Region but Ghana.
Th Regional Youth Organizer explained that all was set for the conference and calls on all sons and daughters of the party in the region to make time to grace what he described as historic occasion.
The Youth Conference which will be held at the Tamale Campus of the UDS will have Her Excellency Hajia Samira Bawumia as the special Guest of Honour.
According to the Regional Youth Organizer, a youth rally will be held at the Aliu Mahama Sports Stadium on Saturday December 7 at 6am after a health walk which will start at the Jubilee Park in Tamale and end at the Aliu Mahama Sports Stadium.
The events would be held under the theme *One Good Term Deserves Another* and will have H.E. Nana Addo Dankwah Akufo- Addo, President of the Republic of Ghana, H.E. Alhaji Dr Mahamudu Bawumia, Vice President of Ghana and the National chairman of the NPP Hon Freddie Worsemao Blay as the Special Guests of Honour.
It must be stated that the Youth Conference was sanctioned by both the National Executive Committee of the NPP and the National Council.
*Source: The Voiceless Media*