Some youth in Agona Swedru in the Central Region on Wednesday hit the streets again in protest of their bad roads.
A group of commercial drivers in the area embarked on a similar protest a few weeks ago.
Members of the youth group say they are fed up with failed promises from successive governments.
They are however giving the government a one-month ultimatum to fix their roads or face their wrath.
Some of the angry youth in a Citi News interview said drastic measures must be taken to address the issue.
"We are doing this to tell our leaders that, we can't pay taxes for them to sit down and do nothing about our roads. We have really bad roads and continually, nothing is being done about it."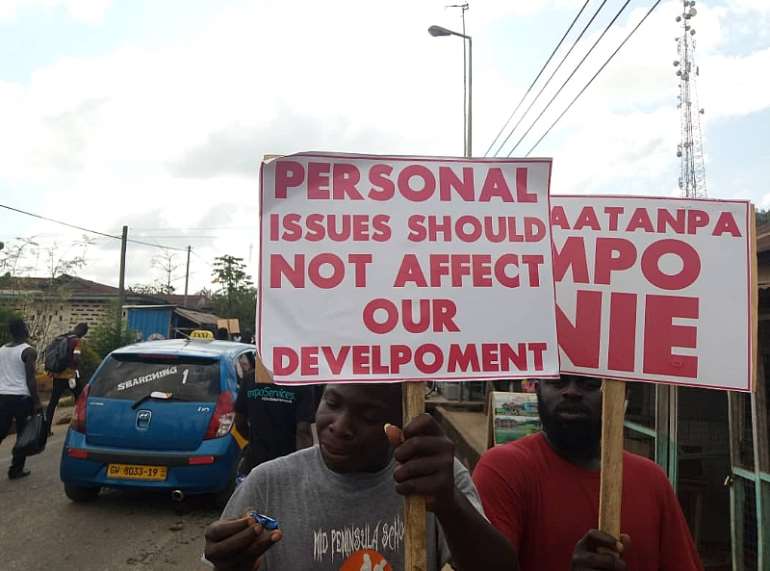 Another prostester said: "We have bad roads and we are not seeing any improvement. We are urging authorities to fix the roads and get us street lights because that is all that we need."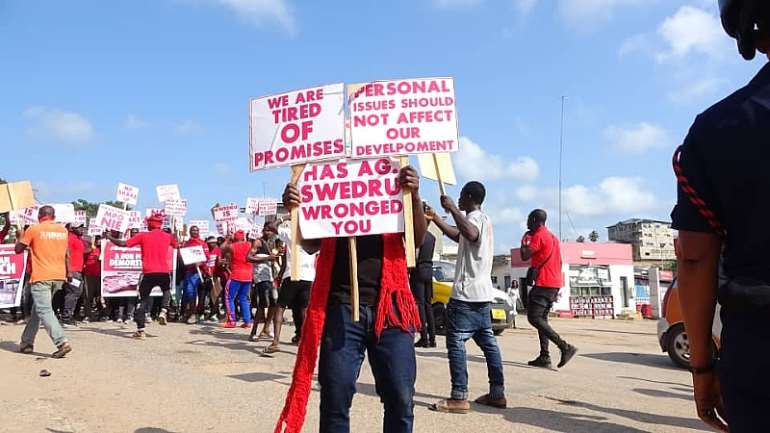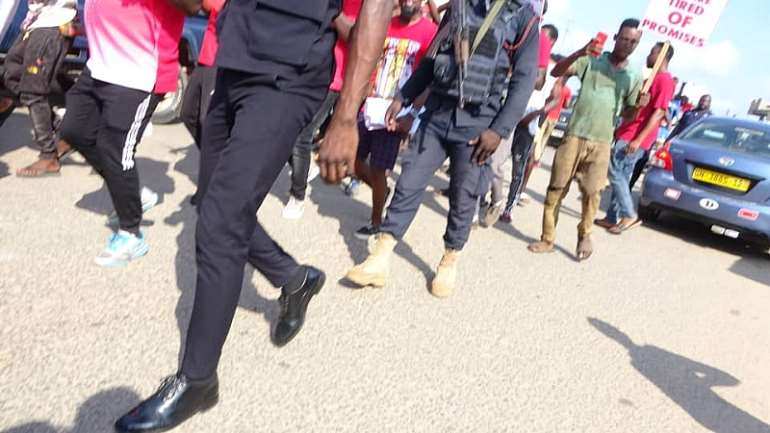 "We are all not happy about the underdevelopment that is going on in this area. We all pay taxes so the government should come and listen to the people over here," another protestor fumed.
In the last protest, the demonstrators blocked the access roads making it difficult for pedestrians to cross the stretch that connects Swedru and Winneba through to Bawjiase.
Clad in all red attire, they chanted war songs to decry the abandonment of the roads by the successive governments, thus calling on authorities to fix the road.
The protestors who were expected to present a petition to the Regional Coordinating Council could not do so because the police arrested some of their members describing the protest as illegal.