Farmer gets 12 years for defiling four-year-old girl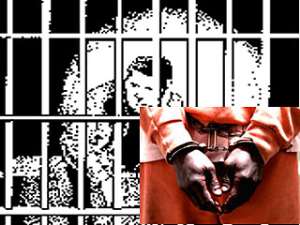 Juaso (Ash), March 19, GNA - A 26-year-old farmer has been sentenced to 12 years imprisonment by the Juaso circuit court for defiling a four-year-old girl at Agogo in the Asante-Akim North district.
Kwabena Tongo pleaded not guilty to the offence.
Presenting the facts of the case, Assistant Superintendent of Police (ASP) A.S. Haruna of the Agogo police told the court, presided over by Mr Jacob B. Boon that the victim, who lives with her parents and the accused are all residents of Agogo.
He said on December 7, last year, at about 1700 hours, Tongo lured the victim into a bathroom near a chop bar, undressed himself and held the victim to sit on his lap.
The prosecutor said Tongo first inserted his finger into the victim's private part and was about to insert his penis when someone entered the bathroom and raised the alarm leading to the arrest of the accused.
He said Tongo was handed over to the Agogo police and a medical form was issued to the victim to attend hospital.