Residents Beg Ato Forson For Toilet After Two Students Escaped Death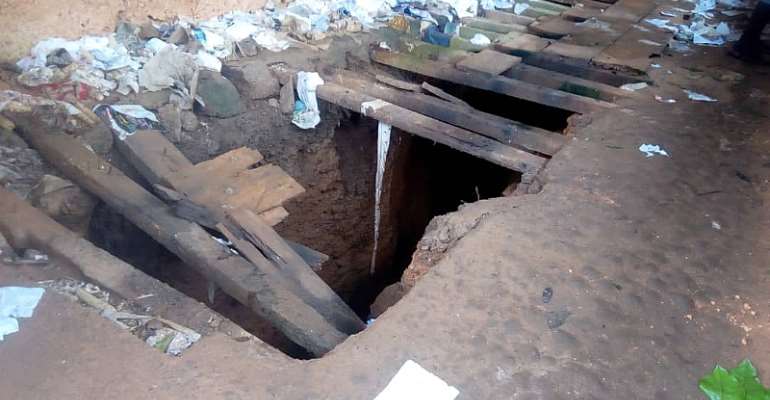 Two Enyan Abaasa Technical Institute students in the Ajumako Enyan Essiam District of the Central Region narrowly escaped death in a public toilet which nearly fell on them.
The toilet has become dilapidated for the past 15years.
According to residents, it is the only toilet facility in the area and serves a community of about 600,000 inhabitants.
The students lamented that the institution is left with no choice than to share the facility with the community members because it has none putting heavy pressure on the facility.
"Is now a death trap but we're left with no other option than to manage and has now collapsed entirely," the students narrated.
Assembly Member for the area Hon. Rasheed Ibrahim told journalists that, some have resorted to easing themselves in polythene bags and openly.
"You wake up in the morning and you see tied polythene bags with faeces all over, and it's bad," he stated.
According to him, several complains to the assembly has proved futile.
The Assembly Member is appealing to Member of Parliament for the area, Hon. Cassel Ato Baah Forson and the District Chief Executive Rev. Ransford Emmanuel Kwesi Nyarkoh to come to their aid.