Turn School Of Law Into Accreditation Center – Senior Lecturer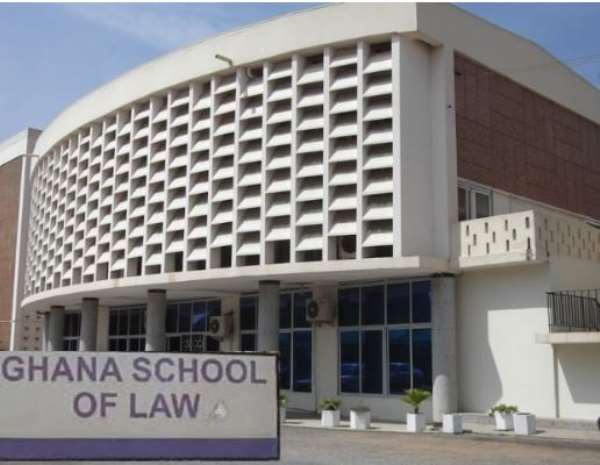 A senior lecturer at the Ghana School of Law, Maxwell Opoku Agyeman wants the School of Law could turned into an accreditation institution, where the regulation of certification to faculties that are qualified to run courses in Law would be done.
This comes on the back of matters arising concerning the mass failure of candidates in the School of Law entrance examination.
Out of the nearly 1,820 prospective students , only 128 reportedly passed the entrance examination.
Speaking on the Eyewitness News on Thursday, Mr. Agyemang was of the view that the School of Law, if transformed, will offer better services.
"The law school should be turned into an accreditation institution to regulate the accreditation of faculties that are qualified to run both the LLB and the professional course, and then the Law School will become the bar examination center. When this happens, we will allow entry to Professional law but then restrict exit to the bar. That is what we have to think about," he stated.
The Senior Lecturer also called for a review of the Legal Profession Act.
He said, "We do not need to still be using 1958 spectacles to determine 2019 issues. Therefore, if it is possible, there is the need for a comprehensive review so as we come out with a reform; a sustainable reform that will also stand the test of time for the 50 years that the Legal Profession Act stood for."
A number of people have raised concerns about the problems that the country's legal education system is creating, with some backing Maxwell Agyemang's call for reform.
Member of Parliament for Tamale Central, Inusah Fuseini had earlier demanded that the Ghana School of Law be stripped of the autonomy it currently has on passing students to become professional lawyers.
In as much as some people are also alleging that these candidates were failed on purpose because the school lacked facilities, a former Dean of the Law Faculty at the Ghana Institute of Management and Public Administration (GIMPA), Kofi Abotsi disagreed to these claims, saying that the problem goes beyond the issue of lack of spaces or facilities for the candidates.
Collapse School of Law
In 2018, Maxwell Opoku Agyeman called on the collapse of the Ghana School of Law, due to similar concerns such as this one.
He called for the setting up of a council for Professional Legal Education to replace the Law School to preside over among other things, the final bar examinations.
---citinewsroom