Ghanaian-German Centre Urges Students To Take Advantage Of Career Fairs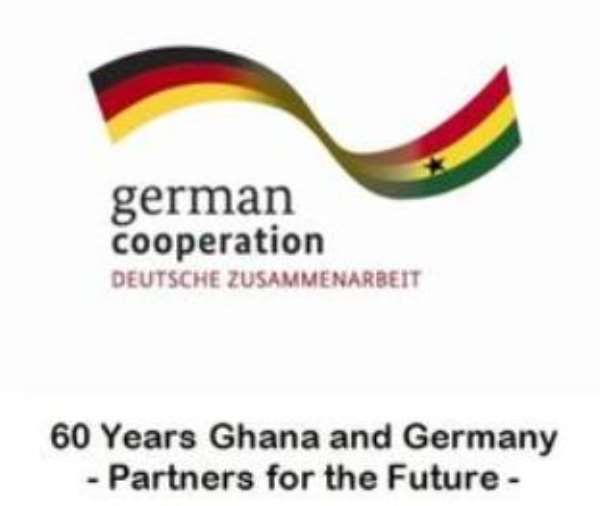 Accra, September 26, 2019: The Senior National Coordinator of the Ghanaian-German Centre for Jobs, Migration and Reintegration (GGC), David Yawo-Mensah Tette has urged final year students of the University of Ghana and job seekers to leverage on events, like job and career fairs, that provide them with opportunities to network with potential employers.
According to him, 'somewhat surprisingly, many students do not see the value in attending college career fairs. They would rather look for job opportunities online. While online job searches can be quite productive, they do not offer the same benefits to the student that attending a career fair would. Those benefits are extremely valuable for finding a job in your desired industry'.
A career fair, Mr. Tette added 'can also introduce students to alternative career paths they might not have thought about previously. Speaking with industry leaders and potential employer's one-on-one can give students ideas on valuable minors and optional classes to take while completing their degrees'. He reiterated that most career fairs offer a multitude of information while offering free workshops and tutorials for attendees, which give students the chance to polish their resume or practice their interview skills. "For students first entering the professional workforce, these workshop opportunities are hard to put a price on, and so I would urge you to dive right in", he said.
The Senior National Coordinator of the GGC said this at a Career and Job Fair organised by the Department of Social Work of the University of Ghana, with support from the Ghanaian-German Centre. The fair which was on the theme 'Connections to your Future' brought together close to a thousand students at World Bank Auditorium of the University of Ghana.
An Advisor at the Ghanaian-German Centre, Cleanlight Kabutey took participants through topics including dynamic, professional appearance and grooming, cover letter writing among others. Over 20 organisations and prospective employers including the Ghanaian-German Centre for Jobs, Migration and Reintegration (GGC), German Academic Exchange Service (DAAD), Human Rights Advocacy Centre, Rays of Hope Centre, UNICEF, UNHCR, Care International, Ghana Prisons, Local Government, Grand Charity Foundations, Centre for Development Initiatives, among others interacted and engaged with attendees.
The Ghanaian-German Centre (GGC)
The Ghanaian-German Centre for Jobs and Reintegration (GGC) is part of the global project "Programme Migration for Development" (PMD), which is commissioned by the German Federal Ministry for Economic Cooperation and Development (BMZ) and implemented by the Deutsche Gesellschaft für Internationale Zusammenarbeit (GIZ) in Ghana in collaboration with the Ministry of Employment and Labour Relations (MELR). GGC's objective is to support Government's effort at improving living conditions and provide opportunities to enhance job prospects, now and in the future. This entails activities to promote education, training and employment opportunities. The support is aimed not only at the local population and internally displaced people, but also at those returning home from Germany.
About GIZ
As a provider of international cooperation services for sustainable development and international education work, GIZ is dedicated to building a future worth living around the world. GIZ has over 50 years of experience in a wide variety of areas, including economic development and employment, energy and the environment, and peace and security. The diverse expertise of our federal enterprise is in demand around the globe, with the German Government, European Union institutions, the United Nations, the private sector and governments of other countries all benefiting from our services. We work with businesses, civil society actors and research institutions, fostering successful interaction between development policy and other policy fields and areas of activity. The German Federal Ministry for Economic Cooperation and Development (BMZ) is our main commissioning party.
Currently, GIZ promotes sustainable development in Ghana via about 50 programmes and projects. Our activities cover currently four priority areas: Economic Development, Agriculture, Governance and Renewable Energy and Energy Efficiency. Additionally, our portfolio extends to other areas such as environment, peace and security. Another focus of GIZ's work is linking business interests with development-policy goals. Most of the programmes and projects we support in Ghana have successfully brought together national and international private companies, the public sector, and civil society groups to collaborate on development initiatives.