Introduction Of A New Standard-Based Curriculum
Are We Ready As A Nation?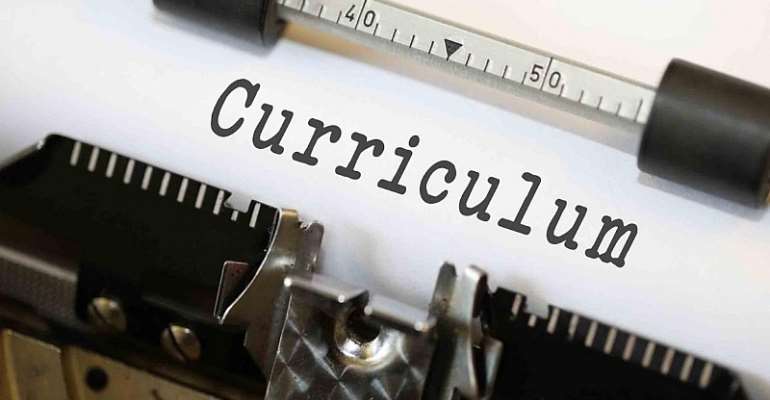 Basic schools across the country are experiencing a new academic dawn. With it comes a new Standard-Based Curriculum which will change the entire scope of basic education in the country. In February this year, the President, Nana Akufo-Addo in his third State of the Nation Address announced that a new Standard-Based Curriculum is to be rolled out by government from Kindergarten to Primary 6 by September this year. The new curriculum which was developed by the National Council for Curriculum and Assessment is a shift from the objective-based curriculum to a standards-based curriculum with focus on strengthening the acquisition of the 4Rs- Reading, writing, arithmetic and creativity as foundational skills for life-long learning and national development. The reform is also in line with international best practice, which requires a review in the educational curriculum every five years. Something Ghana has not been following.
The UN's Sustainable Development Goals, SDGs adopted by world leaders in September 2015, promotes, as part of its agenda, universal access to quality education and learning opportunities throughout people's lives. Goal 4 of the SDGs has one of its targets aimed at ensuring that all young people achieve literacy and numeracy and that adults who lack these skills are given the opportunity to acquire them. Government must be commended for making frantic efforts to improve on the quality and access to education. One key feature of the new curriculum is the introduction of a national assessment examination at classes two, four, and six. This will replace the status quo, where students are assessed nationally during the Basic Education Certificate Examination (BECE). The existing curriculum has been faulted for its emphasis on preparing learners just to pass examinations rather than to actually acquire knowledge.
Other challenges in the existing curriculum include content overload and inability of the assessment system, without sufficient data, to help fashion out improvement in teaching and learning. Indeed, the current landscape in terms of learning outcomes is not encouraging. Although the introduction was anticipated, some people are of the view that government, through the Education Ministry is rushing to implement the policy on ad hoc basis as a means to score political points. This to some extent may be true because so far, the government has not shown any sign of readiness to roll out this all-important program. Basic schools have resumed but it is sad that the syllabi, textbooks and other relevant learning materials key to the success of the new system are yet to be supplied to the various schools.
Most importantly, the teachers are not even adequately prepared to teach using the new system. Yet, the government is of a false hope that the unavailability of the materials will not have any negative repercussion on the implementation of the program. How that is possible, only time will tell. As part of plans to successfully implement the Standard-Based curriculum, about 152,000 teachers from all over the country were trained over a short period of 5 days to implement the new curriculum. As to how successful that exercise was, only God knows. Many unfortunate incidents characterized the training program all of which were avoidable if the government had taken the concerns of teachers into consideration. It is inexcusable that six decades after independence, more than half of kindergartens across the country lack access to decent classrooms, toilet facilities, kids learning materials and conducive environment that can propel effective teaching and learning.
More so, almost all the teachers teaching in Kindergarten are untrained teachers. This negatively affect quality at the foundational level as well. The importance of reforming basic education to achieve the needed quality calls for a measured approach to the implementation. This holistic approach of rolling out the curriculum is certainly not the right way to go. Simply put, we are doing the right thing the wrong way.
Government must be proactive in investing in quality education that is transformative for its citizens. For education is a 'development multiplier' in that, it plays a pivotal role in accelerating progress across all 17 Sustainable Development Goals, be it poverty eradication, good health, gender equality, decent work, reduced inequalities, action on climate change or building peaceful societies. Under this new Standard-Based Curriculum, we cannot afford to see children sitting and writing on bare floors and under trees. New educational reforms must come with their corresponding infrastructure so as to eliminate the menace of doing new things the old way. Ghana Education Service and the Ministry of Education must take a critical second look at the nation's educational policies and their implementation.
As to whether this new Standard-Based Curriculum will benefit us and our children's children, posterity will be the perfect judge.
Elorm Yayra Kpedator
Teacher Tokuroano M/a Primary School
Krachi East Dambai, Oti Region.