Ghana Gas, 3 Others Adjudged Best Performing State Agencies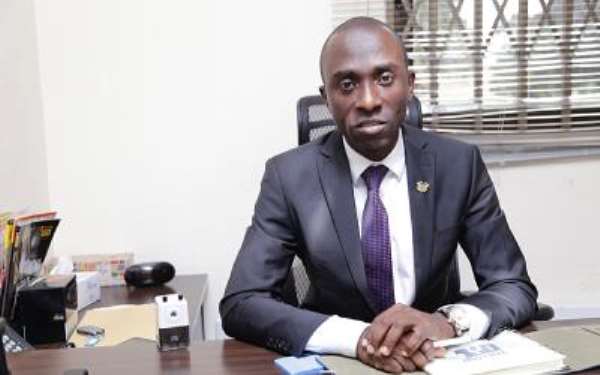 Head of Corporate Communications for Ghana Gas, Mr. Ernest Owusu Bempah
The Managing Directors of Ghana Gas, GIHOC distilleries, Ghana Publishing Company Limited and State Transport Company have been praised for their ability to transform their respective agencies from a loss making one to a highly competitive, profit-making business entity.
At a seminar organized for all Board Chairmen, Chief Executive Officers and Director Generals of State-owned institutions by the State Interest and Governance Authority (SIGA) in the Central Region, Dr. Ben Asante, Maxwell Kofi Jumah, David Asante and Nana Akomea have been adjudged the best performing Managing Directors in Ghana.
The four Managing Directors, received a standing ovation from other colleagues for their massive transformation since assuming leadership positions in their respective institutions some two years ago.
Sharing the success story of Ghana Gas, the Head of Corporate Communications for Ghana Gas, Mr. Ernest Owusu Bempah, in an exclusive interview stated that, Ghana Gas under the previous administration was under life support and could not generate the needed revenue to support it operations when they took over.
"Ghana Gas was a dead entity under the previous administration and was suffocated with debt. But, under the leadership of Dr. Ben Asante, the balance sheet of the company has been turnaround from negative to positive, making a profit of over $60million. The company is ready to pay dividend of 20 million Ghana cedis to the government of Ghana" he disclosed.
Mr. Bempah highlighted among other things some innovative things his outfit was doing in order to make the company competitive and profitable.
"The company has rebranded to meet international standard by redesigning it website, documentary, survinoirs, etc. We have also increased the human resources capacity from average of 150 staff to 700 as well as increase in staff salaries from 30% to 85%" he stated.
"We bought an ultra-modern office as Head Office in Accra and have built our own gas complex at A.B Bokazo in the Ellembelle District of the Western Region" he added.
The gas complex, according to Mr.Bemoah, is to deliver a first-class gas operations and services for the country's gas sector.
Ghana National Gas Company Limited has also undertaken a lot of Corporate Social Responsibility and development projects in rural communities in the Western Region and other part of the country, the Head of Corporate Communications has said.
Under the current leadership, gas production has increased from 90mmscal to 350mmscalf and has successfully completed the reverse flow of gas from the Western region of Ghana to the Tema power enclave.
According to Mr. Ernest Owusu Bempah, the Ghana gas story is all about indigenization, that is given total control of the Gas processing plant to Ghanaian engineers to manage.
Mr. Bempah commended the CEO, the Board and the entire Ghana gas team for their hard work and dedication.
Ghana National Gas Company (GNGC) is the nation's premiere mid-stream gas business company that owns and operates infrastructure required for the gathering, transporting and marketing of natural gas resources in Ghana and internationally.
Eric Joe Ayivi
News Contributor