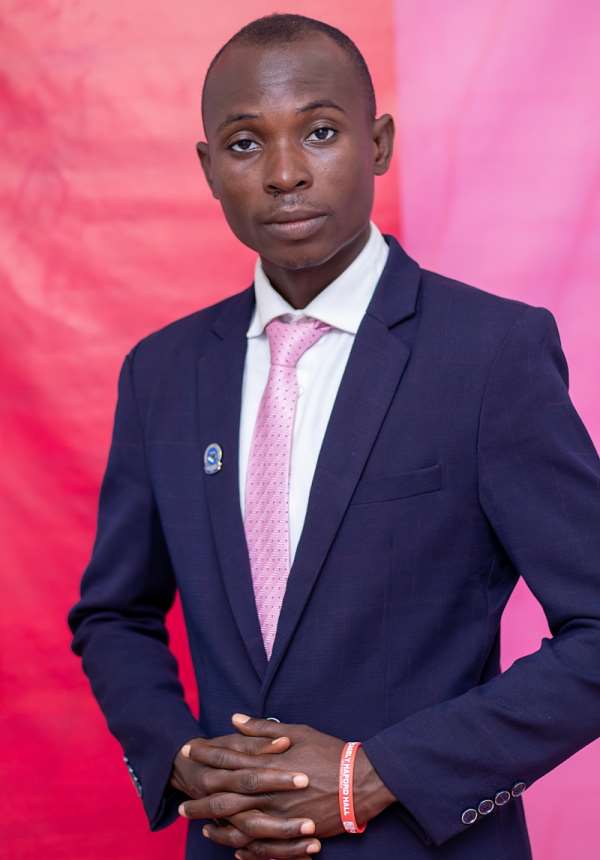 Ladies and gentlemen, friends from the media, compatriots, the people of Salaga North Constituency and for that matter the people of North East Gonja District, diligent electorates of the Banvim electoral area, respected past Assembly members, ladies and gentlemen I bring you gracious salutation....
Permit me to briefly introduce myself. I am your humble servant in the person of David Alhassan.
David Alhassan was born in Vogyili in the Jantong Traditional Area of the North East Gonja District (Then East Gonja District).
He started his basic education in Gbung Primary & JHS, where he was the SP for the 2004/2005 academic year.
He had his senior high education from 2005 to 2008. After his completion in 2008, he got admitted into Bagabaga College of Education (BATCO) in 2009 where he obtained Diploma in Basic Education (2009 to 2012).
In September 2012, he did all what he could in order to be posted to serve his people. Fortunately, he was posted to Sakpalua Presby Primary School.
He then taught for 2years and had admission into the University of Education, Winneba School of Business to pursue a Bachelor's degree in Business Administration.
After graduation, he did his national service at the Institute of Local Government Studies, Tamale.
And during his days with ILGS he again applied for his masters degree.
He is currently pursing a Master of Business Administration (MBA) with thesis at the University of Cape Coast School of Business.
Lastly on this score, he is a student member of the Institute of Human Resource Management Practitioners, Ghana (IHRMP Part 3).
Joy of his life has always been Service to humanity.
Ladies and gentlemen, it's with joy that I announce to you his firm resolve to contest for the position of Assembly Member for the Banvim Electoral Area in the North East Gonja District of the Savannah Region.
He does so with good intention and a vision of shared progress for our beloved electoral area.
Since its inception, many are those who have sacrificed and are still sacrificing in service to the electoral area. I salute you heroes heroine's!
The electoral area has achieved a lot through these gallant men and women. But amidst these seemingly winsome successes are challenges that would make it difficult for the electoral area to assume a holier-than-thou posture.
Ladies and gentlemen, our respected electorates, here cometh the hour, here cometh the man (DAVID). He brings a character of an embodied vision to the electoral area. He believes in teamwork. He believes in working with you to ameliorate the many challenges affecting the people of our dear electoral area. He believes in togetherness.
Where there is no vision, the people perish. Proverbs 29:18.