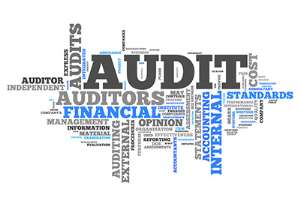 If you want your accounting practice to be globally competitive, you need to pick up the pace of technology adoption. So believe 85% of accountants, who participated in Sage's Practice of Now2019 global report. West Africa is no different. Here, accountants are under pressure to improve the client experience, increase their offerings, and use technology better.
Here's how you can do that:
1. Get to know your clients
Meeting clients to do their accounts a few times a year is no longer enough. You need to become a true business partner. Keep in touch with regular phone calls and emails, ask what's changing in their businesses and how you can help. This is how you build stronger relationships with clients, so that you can add value to their businesses.
When a new accounting standard or tax regulation pops up, why not host a seminar at your office or visit clients to explain what the changes will mean for them? You could even stream a seminar on YouTube or Facebook to educate and interact with clients who cannot get to your office.
2. Get feedback
Much like any industry, client-centric accounting firms tend to grow and thrive. To be able to meet your clients' needs, you must understand what those needs are. Gather regular feedback about your business and services, and ask for their opinions on services you intend to offer.
For example, you can hold a focus group with select clients, guided by a questionnaire, to understand what you're doing well and what you could improve. Or you could use a simple online tool like SurveyMonkey to get their input on your current and future services, and use the findings to evolve your business.
3. Expand or specialise
Look beyond basic accounting services to grow revenue, differentiate your firm and deliver value to clients. For example, offer other services, like payroll processing, staff incentive schemes, or management consulting. Or differentiate your business by specialising in something like insolvency or forensic accounting, or in a particular industry, like retail or manufacturing.
4. Upgrade your technology
Cloud-based business solutions make it easier for you and your clients to work together. Cloud technology gives you 24/7 access to your clients' data – from their core ledgers, to invoices that have been issued, to the timing when payments are received. This opens up a world of possibilities to improve client service, like no longer needing to send reminders for clients to submit their quarterly returns, because the data is just a click away.
What's more, the cloud enables you to give proactive advice. For example, you can spot problems before month- or year-end and flag cash flow issues or excess costs to the client. Some cloud providers also pay commission when your clients sign up for their software.
Your firm likely already has experts in accounting and accounting software. Why not leverage them in ways that can provide additional income for your business?
Abiola Adegbite,Senior Sales Director West Africa at Sage