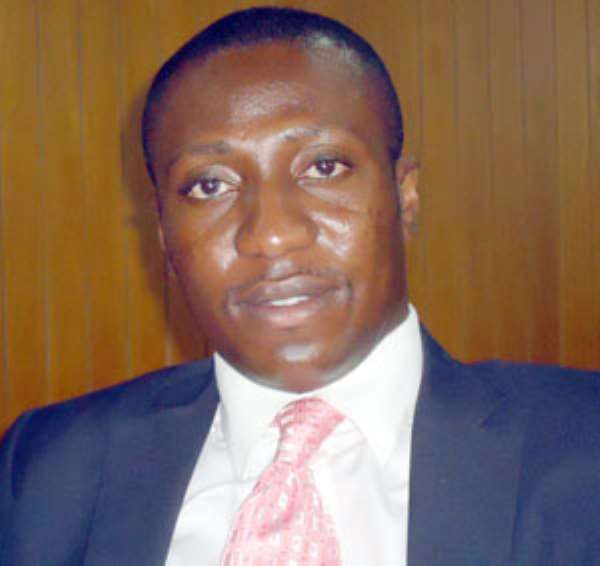 Winneba, The youthful and dynamic Member of Parliament (MP) for Effutu, Hon Alexander Afenyo-Markin, has hinted that brighter prospects lie ahead of residents of Winneba.
Mr. Afenyo-Markin who has carved a niche for himself by implementing laudable initiatives towards the empowerment of residents in the municipality in entrepreneurship, education and Information Technology.
The Effutu MP, made these remarks at a presentation of five hundred and four Laptops, to the private school teachers within the Effutu municipality.
He urged the residents to brace themselves up for a rapid transformation agenda, the Nana Addo led government has earmarked for Winneba and its environs.
The MP, who is also the Board Chairman of Ghana Water Company Limited, (GWCL) had earlier donated over six hundred Laptops to teachers, in public schools, within the catchment area.
"We would have wished that University Education Winneba, (UEW) will take up its social responsibility to the people of Effutu, but if they won't listen to us, we need to demonstrate to them that we are ready to take our destiny into our own hands".
My job in Parliament as an MP is not only to advocate for laws alone but to also to connect the private sector to my communities for development"
"If I could get as many of my friends in the private sector to support me, I will make Effutu a place of choice and that is my dream."
"Winneba is not as it used to be Effutu, is on high gear to grow, we want our young ones to get jobs, we want people to take advantage of opportunities, so I have no doubt at all that we have a brighter future ahead of us".
He said the ICT Resource Center will be ready in October, including Community Libraries at various locations within the municipality.
"The determination is there to serve and the people are practically seeing the work we are doing and the Minister of Education has assured us that if we could provide infrastructure, this year there will be a new Senior High School, SHS in Effutu." Afenyo-Markin noted.
Story Kwesi Coomson, Winneba