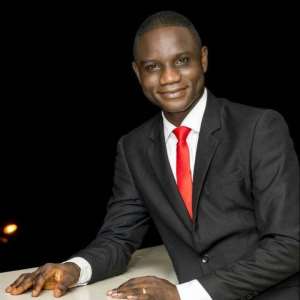 A former Newscaster of Ghana Television, Conrad Kakraba, has admonished the youth to remain focused in the discovery of their talents and potentials and attainment of their dreams.
He further encouraged all and sundry to challenge the status quo and not to relent in their efforts to make their dreams and aspirations a reality.
The current Executive Assistant to the President of Heritage Christian University College, Amasaman, Accra was speaking to the youth at Accra New Town Church of Christ on "Discovering your talent and living out your potential."
The seminar was part of activities marking this year's Youth Month of the church.
Mr. Kakraba inspired the youth with his personal life experiences to buttress the fact that nothing good comes on a silver platter.
He charged the youth not to be discouraged by any unforeseen circumstances that come their way but rather use the misfortunes as stepping stones to success. He noted that "Sometimes, what God delivers you from can be a clue to what He will use you to redeem others. We must learn from our pain and struggles and use them to inspire other. I repeated myself in the first year of Senior High School because I was bent on changing my course from Science to General Arts. That was the first turning point in my life."
"My life story changed when I was couldn't gain admission to pursue a Master's degree from the same university that I was one of the best graduating students in my department and a Tutorial Assistant. It was in my darkest moment that I had my best life opportunity to become a TV news anchor on National Television."
Conrad stressed the need to discover one's talents, Develop them through training, education and mentoring and Deploy them for the benefit of the society and the kingdom of God.
"When I discovered my purpose and passion, I channeled all my energies towards that and that has made all the difference in my life. I love to teach, preach and interact with the youth and God has worked out all things in my life for my good in this fulfillment of my purpose, " Conrad noted.
Some of the activities lined up for the 2019 Edition of the Accra New Town Church of Christ Youth Month include clean up exercise, Bible quiz, debate, sharing of gospel tracts, excursion among other exciting activities.