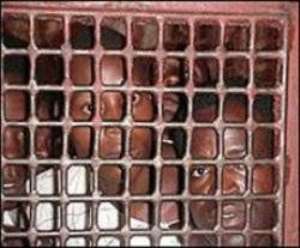 The BONO, Bono East and Ahafo Regional Public Relation Officer of the Ghana Prisons Service, Assistant Superintendent of Prisons (ASP) Joham Nii Narh Natey has told SPACE FM in an interview that, about 98 percent of prison inmates are in their productive aging.
According to ASP Narh Natey, the Sunyani Central Prison, which was built to take 450 prisoners, is, as of this has almost Nine Hundred prisoners.
He said the Sunyani Central Prison has been transferring prisoners from there to other stations within the region, but the number keeps increasing daily.
The Regional PRO for the Ghana Prison Service attributed the inmates increase in the Sunyani Central Prison to the increase in crime rate in the region.
ASP Narh Natey called on the public to be alert and vigilant at all time, not to fall into the traps of the criminals.
Over 98 percent of inmates in the Sunyani Central Prison are youth, who are in their productive aging, and are supposed to have been the bread winners for their respective families.
He called on parents not to neglect their responsibility of godly up-bringing of their children.
The PRO said the crime rate in the region must be a great source of concerned to all and sundry in the region and called for swift interventions to curtail the increasing crime activities.
The only way to reduce or make crime free region, he said is education, and urged parents and youth to take strong advantage of the government's Free Senior High Educational Policy, (SHS).
From the statistics at the Sunyani Central Prison presently has it that, crime rate among those who have attained a higher educational level is very low.
Credit; Space FM Sunyani