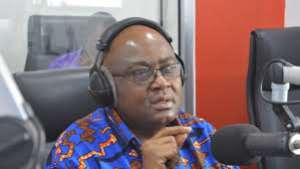 Managing Editor of the Daily Dispatch Newspaper, Ben Ephson is asking Parliamentarians to adopt the style and not try to live luxurious life above our colonial masters.
He says those British even sit on benches whenever they meet to discuss issues of National Interest.
According to him, if these colonial masters whose system, Ghana is learning from, are not complaining about their Parliament House, what will a new $200-million chamber do for the Ghanaian Parliamentarians?
Speaking on an Accra-based radio station, the Pollster said "Ghana's colonial masters, the British, on whose system Ghana's democracy and governance is copied, have their parliamentarians sitting on "benches", thus, wondered why Ghanaian MPs would desire a $200-million chamber?"
He added that it will be better if the Parliamentarians go 'double-track' if they feel the current chamber is not spacious enough.
His comment follows the much talked about new $200 million chamber which made waves on social media and other local media outlets.
This generated mixed reactions with some civil groups and individuals calling on the President to drop the decision or have the NPP kicked out of office in the 2020 upcoming elections.
Although some persons were arrested following their attempts to stop Parliament from executing this idea, information gathered indicates the idea has been suspended.
Further checks reveal that the Member of Parliament (MP) for North Tongu, Samuel Okudzeto Ablakwa; Member of Parliament for Kumbugu, Ras Mubarak as well as Member of Parliament for Tamale North, Alhassan Suhuyini, have registered their displeasure at the new chamber saga asking Government to turn down the idea.