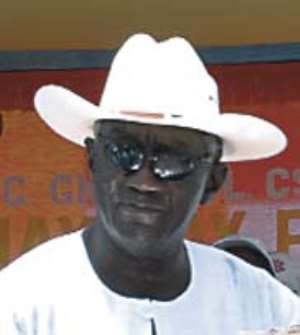 President Kufuor on Tuesday used his state of the nation address to explain the reasoning behind government's decision to move the Presidency from the Christiansburg Castle to a more suitable location.
" None of our Presidents have really lived in the Presidential apartments at the Castle. It is simply not built for families. It is high time Ghana had a befitting Presidency and this government will, God willing leave that legacy,"
The President was keen to stress that a loan from Government of India would be used to pay for the work and that "money is not being taken from the budget to fund the project,"
He also explained another important point behind the decision, the need to engender pride in Ghana.
The current state of the nations important buildings does not show us in a good light.
" Anyone who visited Peduase Lodge or the Flagstaff House over the last few years would have walked away ashamed and embarrassed at the decay and deterioration," he said.
The President said Ghana will celebrate her fiftieth birthday in 2007 and urged Ghanaians to use the occasion to 'break from the past lethargies and refocus for the future as one nation with one destiny."