Obuasi Police declare war on criminals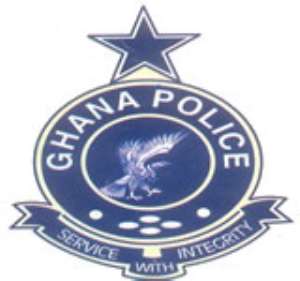 Obuasi, Jan. 24, GNA - The Obuasi Divisional Police Command has pledged to be resolute on criminals this year to reduce crime within the area.
Speaking to the Ghana News Agency on the crime situation last year, Mr K. Akuoko Oduro, Divisional Police Commander said 2006 had been declared an action year and criminals within the society should leave before they were arrested.
He said crime wave within the Division reduced last year as compared to 2004 due to the commitment and vigilance of the police and only 13 murder cases and 21 armed robberies were recorded. The Obuasi Divisional Police command comprises Obuasi Municipality, Adansi North and South, Amansie East, West and Central. "The police did quite well to reduce the crime wave and also assisted the people to celebrate the Yuletide in peace," He added. Mr Oduro said the police intensified patrols and vigilance and commended the courts for their support that contributed to the reduction of crimes during the year.
He pledged the commitment of the division to continue with the patrols, especially during the night, adding: "We would undertake more foot and mobile patrols this year and advise the public against bad habits."
The Divisional Commander advised the public not to relent in providing the police with information about strangers within their communities before they commit crimes. "The public should alert us before crimes are committed," Mr Oduro stressed.