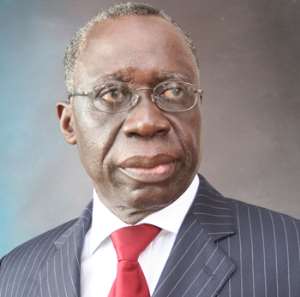 The sensational caption of "Osafo-Maafo Speaks after 'Galamsey Queen' Comment" (Peacefmonline.com / Ghanaweb.com 4/28/19) was an obvious reference to the Akufo-Addo Senior Minister, to wit, Mr. Yaw Osafo-Maafo. The "Galamsey Comment" obviously referred to the Aisha Huang Affair, in which a Chinese-born "Galamsey Queen" or matron of small-scale illegal mining who had been caught up in several deadly and, perhaps, even criminal activities, and who had as well been detained for quite sometime and was awaiting both prosecution and stiff or long-term sentencing, presumably, or at least in theory – for in Ghana, nothing is quite as it often appears – was reportedly afforded safe conduct out of the country by, presumably, senior operatives of the Akufo-Addo Administration.
I have written and published a previous column in which I found it to be absolutely necessary to highlight the fact that Ms. Huang had been specifically and individually invited to practice the baneful Galamsey Art in Ghana by the same yesteryear's revolutionary irredentists who then pretended to be more jealously protective of the environmental and collective resources – both natural and artificial – of the country than their political opponents. This was during the pre-democracy junta tenure of the Jerry John Rawlings-led Provisional National Defense Council (PNDC). I highlight the genealogy or pedigree of how the infamous "Galamsey Queen" arrived in the country, because in the wake of the all-too-savvy granting of safe conduct to Ms. Huang to vacate Ghana and back to her country of birth, the leaders of Ghana's main opposition political party, the National Democratic Congress, plunged immediately loudly and self-righteously into doing what they have always done better than nearly every other political party or establishment in the country, namely, to place blame where it was clearly not deserved or did not belong; which, in this case, it was the camp of the Akufo-Addo-led government of the New Patriotic Party (NPP).
The blame or fault did not belong in the camp of the New Patriotic Party because Ms. Huang had been previously arrested and detained at least two or three times, without the regime of former President John Dramani Mahama ever having preferred any justiciable or criminal charges against the subject of our present discussion. So, it was quite clear that had the previous Mahama regime handily retained power in the 2016 general election, quite likely than not, Ms. Huang would have been released and been back on our streets and in our forests doing what she had always been known to do professionally, namely, plunge, once again, into her environmentally destructive Galamsey activities. And, by the way, Ms. Huang had also gained notoriety as a demimonde or high-end courtesan who was known to have coitally served quite a remarkable number of Ghanaian politicians, namely, prominent members of the extant ruling National Democratic Congress and some key operatives of the extant main opposition New Patriotic Party.
Now, let us examine the first public and official comment that Mr. Osafo-Maafo was reported to have made in the wake of the Senior Minister's Aisha Huang gaffe in Worcester, Massachusetts, right here in the United States, where he had been widely alleged to have let on to the eudemonious atmosphere of a townhall meeting that the present Akufo-Addo government had not deemed it to be diplomatically worthwhile or profitable to continue to have Ms. Huang locked behind bar; more so, when the very progressive and globally oriented government of President Xi Jinping was intensely about the business of facilitating the rapid development of Ghana's infrastructural resources. Indeed, had he decided to carefully choose his words, Mr. Osafo-Maafo could have even wisely dished out the fact that as somebody who had been used at a point in time, officially, by the Chinese Embassy in Ghana to perform some consular services in the country, Ms. Huang may, indeed, have acquired some level of diplomatic immunity which warranted her immediate release and prompt shipping out of the country.
Anyway, the Senior Minister's first public address in the wake of the Aisha Huang Affair regarded a talk presentation to some members of the Sixth-District Conference of Rotary International, Club 9102, made up of Rotarians from Ghana, Togo, Benin, Niger and Kenya. In the main, Mr. Osafo-Maafo congratulated the Rotarians for magnanimously reaching out to perform several voluntary services in the area of quality-of-life improvement, and wished that each and every able-bodied and well-resourced Ghanaian citizen could cultivate a civically responsible spirit of "Rotarianism" such as had facilitated the effective prevention of the infection and spread of polio (or poliomyelitis), a nerve disorder that renders its victims paralytic and was known to have wreaked untold havoc around the globe in the recent past.
Ironically, as I read the afore-referenced news article, I could not help but wonder why the Senior Minister had not coupled his talk with the still embarrassing presence of the epidemic of cholera in the country, in view of the fact that both polio and cholera are known to be incubated and spread by unhealthy presence of polluted or contaminated potable water.
*Visit my blog at: kwameokoampaahoofe.wordpress.com Ghanaffairs
By Kwame Okoampa-Ahoofe, Jr., PhD
English Department, SUNY-Nassau
Garden City, New York
May 26, 2019
E-mail: [email protected]