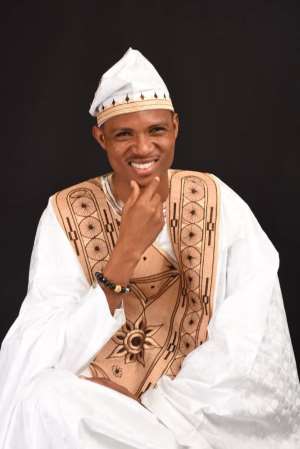 Lawyer Sosu
Lawyer Francis -XavierSosu, a renowned Human Right Lawyer and aspiring parliamentary candidate for National Democratic Congress (NDC) in Madina constituency, has saluted and asked for God's favour for all Muslims observing this year's Ramadan.
In a statement, the NDC parliamentary candidate aspirant said, fasting during Ramadan is in line with doctrines of the Holy Quran, "fasting means doing what is right and fair to all manner of persons."
While wishing the Muslims a peaceful and successful Ramandan season, Mr Sosu asked Muslims to use the period to ask Allah for forgiveness of all our sins and protect us as one people of one nation.
"As you offer up prayers unto the Almighty Allah during this period, I implore you to remember the nation especially Madina in your prayers; for the Almighty Allah to have mercy on us as a people and replenish His many blessings on us."
He further requested the Muslims to use the period to offer special prayers for the NDC, as the party prepare for its parliamentary primaries and the general elections in 2020, that peace and favour on the Almighty shall be upon the party.
Lawyer Sosu, also through the Ramadan prays that " the Almght Allah will be merciful to the people of Madina and expose the murders of our brother, Ahmed Hussipein Suale."
During Ramadan, Muslims are encouraged to care for the vulnerable and the weak in society including the poor and the needy.
The Holy month of Ramadan which is for fasting has spiritual, health, economic and social benefits.
Fasting enables believers to get closer to their Creator. Muslims reinforce the spirit of God-Consciousness when they are fasting, especially during this holy month.