Ghanaians ill prepared for Christmas.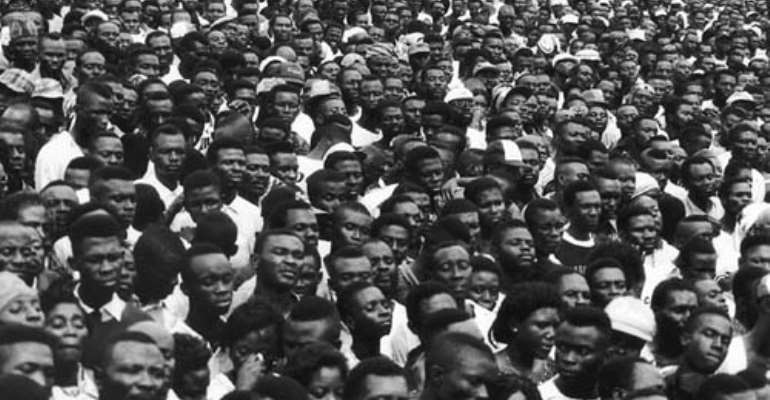 Tema, Dec. 22, GNA --- As the harmattan ushers in the Christmas, with sellers displaying Christmas wares, most Ghanaians appear to be ill prepared for this year's celebration.
Although the electronic media has dedicated part of their air time to playing of Christmas carols to remind Ghanaians that it is barely three days to the yuletide, the Tema Community one market was virtually empty of buyers on Thursday.
According to some sellers the Ghana News Agency (GNA) spoke to, this year, prices of commodities have remained stable with little or no increment, but people are not buying as expected.
"Last year December 22, this market was full with buyers doing last minute shopping before the Christmas making it difficult for easy movement. But the story is the direct opposite this year", a trader recounted.
Sellers of Christmas decorations which were one of the important items bought during the celebration every year are making very low sales as people are not buying no matter the price at which they sell. This year, parents prefer to sew dresses for their children rather than buying "all ready" made dresses from shops. To them the time when parents patronize these dresses has passed since it was more economical to sew than buy this year.
Some buyers acknowledged that the market was filled with a lot of Christmas items and one can get whatever they need, yet they do not have the purchasing power to acquire them.
A number of them even claimed that, up to now they have not been able to purchase shoes, dresses, toys and all the other needed things for the celebration.
To them, come Sunday 25 December 2005, they would thank God for letting them see another year even though they do not have the means to celebrate.
To add to ill preparedness of these people, there is a shortage of Liquefied Petroleum Gas (LPG) in the municipality, causing people to travel to nearby towns such as Nungua and Teshie in search of some. As early as 0500 hours, taxi drivers and households could be seen in a long queue at the Kaysens Gas Company awaiting to get LPG for their domestic and commercial use.