Work To Resume On Abandoned KATH Maternity Block After Otumfuo's Visit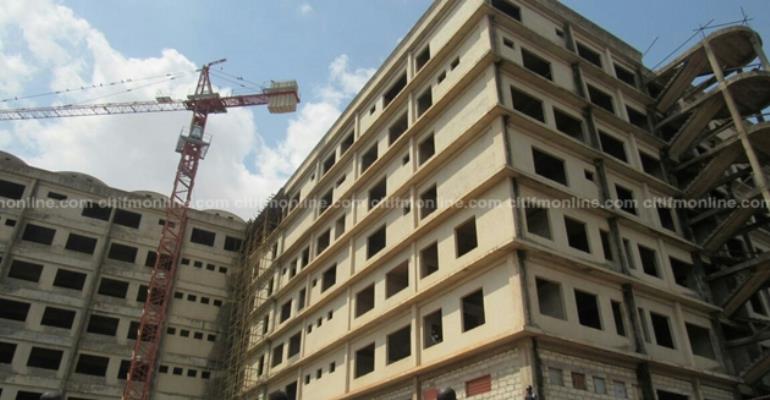 Works on the construction of the maternity block of the Komfo Anokye Teaching Hospital (KATH) is expected to resume in June, this year.
The Ashantehene, Otumfuo Osei Tutu and his entourage visited the project site to access the level of progress.
This comes after works on the construction of the 900-bed capacity maternity block at the Komfo Anokye Teaching Hospital was grounded to a halted for over 40years after successive governments paid lip services over the completion of the project.
The block is planned to have close to10 theatres, 28 consulting rooms, dedicated emergencies diagnostic services for mothers and children, laboratories, scans, training and stimulation rooms for teaching.
Health professionals stated that the completion of the maternity block would improve maternal and child health care in the country.
This will also curb the transmission of diseases from one baby to another due to the congestion at the current maternity block leading to several deaths. And also curb the congestion at the mother and baby care unit and other units of the hospital.
The completion of the project is part of the preparations for the 20th anniversary of Otumfuo Osei Tutu.