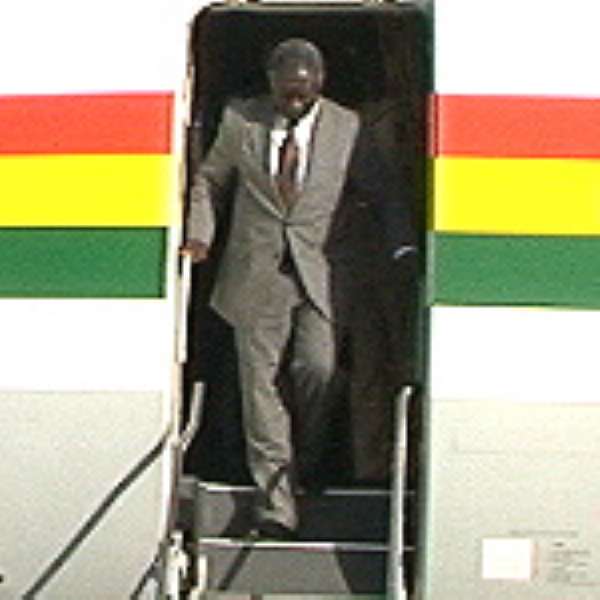 Accra, Dec. 4, GNA - President John Agyekum Kufuor returned home Sunday after attending the 23rd French-African summit in Bamako Mali. Nana Addo Dankwa, Minister of Foreign Affairs, who accompanied the President told journalist at the airport that the two-day summit was under the theme: "The Creativity of the Youth of Africa". It was attended by several African Heads of State, including those of Togo, South Africa, Nigeria and Burkina Faso.
Nana Akufo Addo said the leaders discussed ways of stemming the tide of immigration of both skilled and unskilled youth to Europe and the Americas.
He said Francophone countries surround Ghana and therefore shared the concern of these counties.