Minister Reviews Yendi Curfew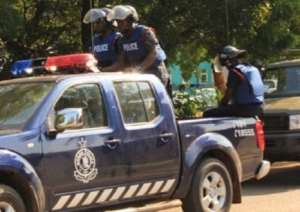 Ministry of the Interior has reviewed a curfew imposed on the Yendi township from 5:00 PM to 7:00 AM to from 6:00 PM to 6:00 AM.
The new curfew will replace Friday's 5:00 PM to 7:00 AM which was imposed to avert disturbances following the selection of a new Ya-Na for the Dagbon traditional area.
Although the curfew did not stop sporadic shootings and the killing of one person in the area , the Interior Ministry says it has, on the advice of the Northern Regional Security Council and an Executive Instrument reviewed the curfew.
"Government urges chiefs, elders, opinion leaders, youth and the people of the area to exercise restraint in the face of the challenges confronting them as well as to use non-violent means to channel their energies in ensuring peace in the area," a statement signed by Interior Minister Ambrose Dery said.
There is, however, a total ban on all persons in the Yendi Township and its environs from carrying arms, ammunition or any offensive weapons.
"…any persons found with any arms or ammunition will be arrested and prosecuted," the statement added.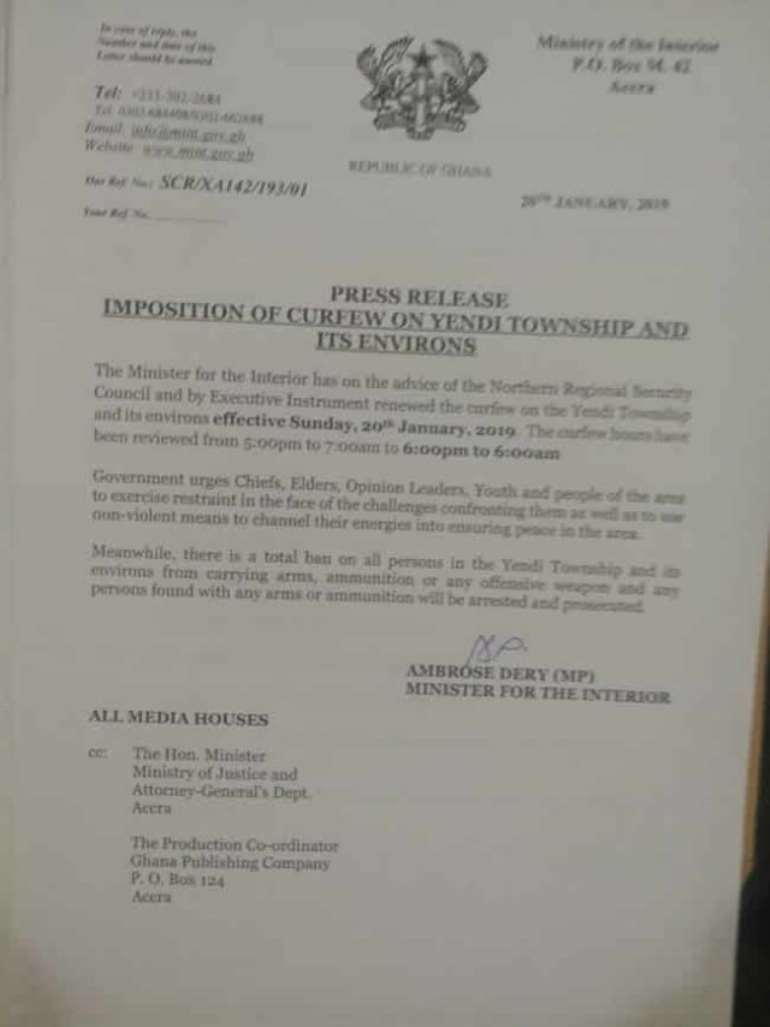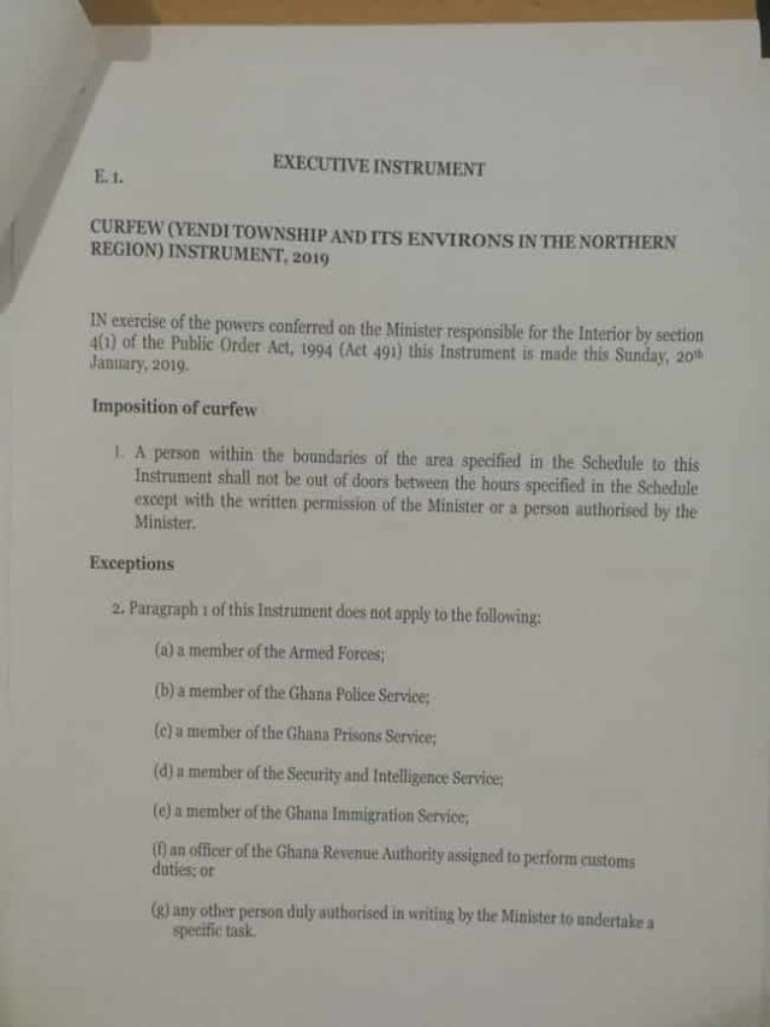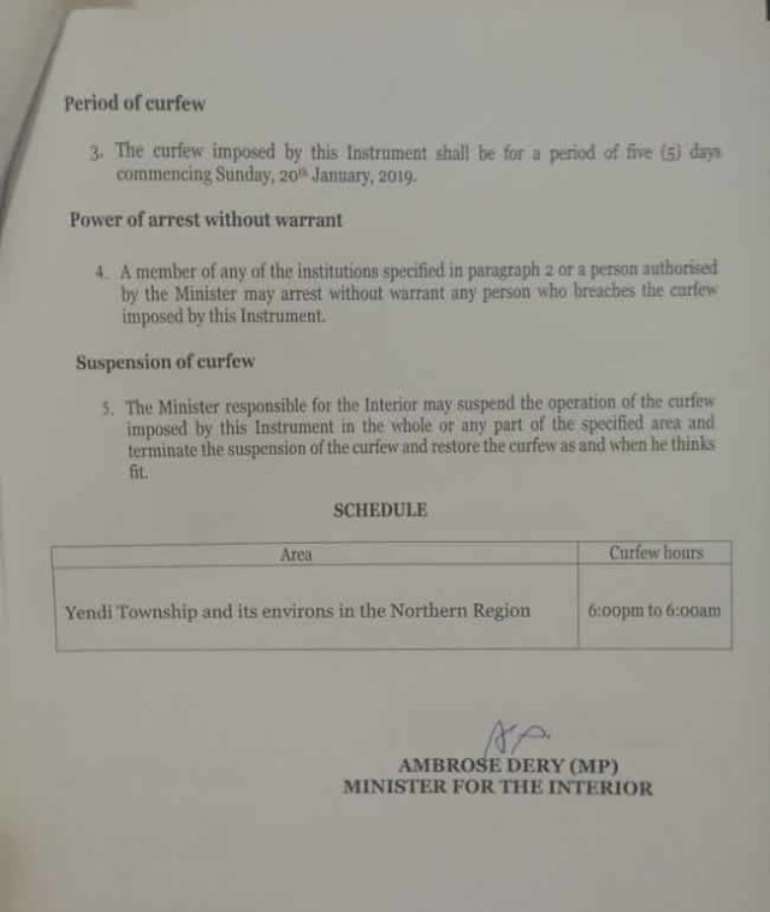 ---Myjoyonline