Galamsey Exposes Chinese Man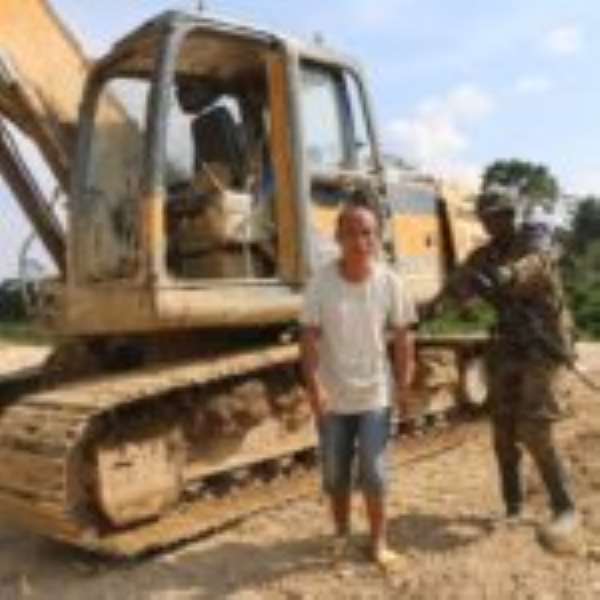 Operation Vanguard, the Forward Operation Base (FOB) West has arrested a Chinese illegal miner, Xu Yonghui, 36, in the Wassa Amenfi West Municipality in the West Region.
The arrest followed last Saturday's patrols to Nyame Nnae-Kusiase and Nsabrekwa Number '4' in the Wassa Amenfi municipality, Captain Edward Akakpo, Operation Vanguard's Head of Public Relations, told The Chronicle via telephone.
At the illegal mining site, he said the patrol team found four immobilised excavators believed to belong to the suspect, who had been handed over to the Asankragwa Police, pending hand over to the Immigration Authorities.
As part of the government's efforts to clamp down on illegal mining activities, Operation Vanguard, which is at the forefront to sanitize the mining centers, is grouped into four namely, FOB West, FOB East, FOB Ashanti and FOB Central.
Captain Akakpo said the patrol team would continue to patrol the mining fields, as well as rely on the intelligence of the general public in the carved zones, to speedily clamp down on illegal miners whose unfriendly environmental activities have, over the years, poisoned most of Ghana's water bodies and farmlands.