We Are Heading For Civil War - Wayo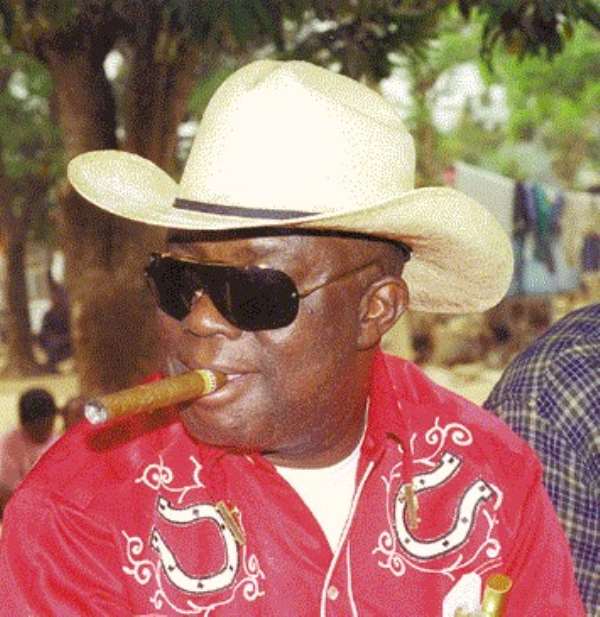 Kofi "Chuck" Wayo, a one time close associate of President Kufuor has warned that Ghana is headed for civil war if the ruling New Patriotic Party(NPP) dares to misuse its superior number in Parliament to railroad the Representation of the People's (Amendment) Bill into law.
On his programme on Friday, October 28, 2005, aired on Vibefm, Wayo noted that the NPP is on the verge of throwing the country into a state of anarchy and confusion, and that the passage of the Bill into law would almost certainly plunge this country into the abyss of civil ware.
"We are heading for a civil war," Kofi Wayo warned.
Kofi Wayo seemed to have echoed the feelings of lot of Ghanaians with his prognosis, as, almost to a man, caller's into the programme were in sync with him. Indeed most political analysts agree with Mr. Wayo's prognosis, for most political analysts the only reason why the Kufuor-led NPP government seemed determined to pass this bill is because the NPP, after failing the electorate woefully, giving a rise to a lot of disenchantment in the country, especially among their supporters who believed their hype and had high expectations of the government, sees clearly the signs of electoral defeat in 2008 written on the wall, that is if the elections were to be conducted 'locally' like all previous general elections.
Some analysts argue persuasively that the walloping the NPP received at the hands of the NDC at the Asawase bye-election and subsequently the drubbing it received at the hands of the NDC at the Odododiodio bye-election, appear to have confirmed that if the 2008 elections would be determined by the 'local' votes alone, then the NPP must start singing a requiem to its hold on political power, hence their desperate attempt to get a law 'passed' by parliament to allow 'Ghanaians' abroad to vote.