Fetish Priest remanded for unlawful trial by ordeal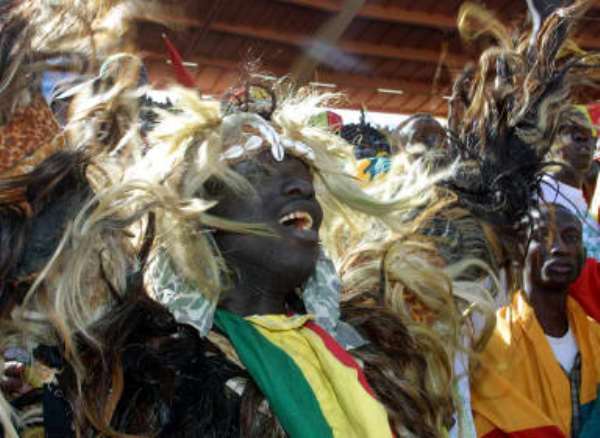 Breman Asikuma (C/R), Nov. 7, GNA - A 49-year-old fetish priest from Breman Fosuasa and three others from Breman Brakwa, were on Thursday remanded in police custody by Breman Asikuma magistrate's court, for unlawful trail by ordeal.
The plea of Nana Abotiafa, the fetish priest, Mr Kofi Oppong, driver, Mr Alex Nyankor, driver's mate and Mr Yaw Fosu, a farmer, were not taken and would reappear before the court on November 11, this year. Prosecuting, Police Chief Inspector Emmanuel Nkrumah told the court presided over by Mr Asiedu Asmah that, on June 2005, one Mr Richard Kojo Essun from Breman Brakwa, spent the night with Mr Kofi Oppong and Nyankor in their 207 Benz bus to enable him travel with them to Accra. He said early in the morning, the driver complained that five hundred thousand cedis had been stolen from his pocket and suspected Essoun, as the one who had taken the money.
The prosecution said when Essoun was questioned he denied having taken the money but the driver and his mate did not believe him, so the matter generated into a heated argument that drew the attention of many people to the scene.
Chief Inspector Nkrumah said the three accused persons sent the victim to the fetish priest at Breman Fosuasa, where a concoction was prepared and sprinkled on him and forced him to drink the rest of it. Soon after Essoun had taken the herbs, he started urinating, defecating and vomiting and later collapsed, he said. He was rushed to Brakwa Clinic and later transferred to Our Lady of Grace Hospital, where he was admitted for some time before being discharged, the prosecution added.
The matter was reported to the police and after investigation they were charged with the offence, he said.