Suspended Eastern Regional EOCO Boss Reinstated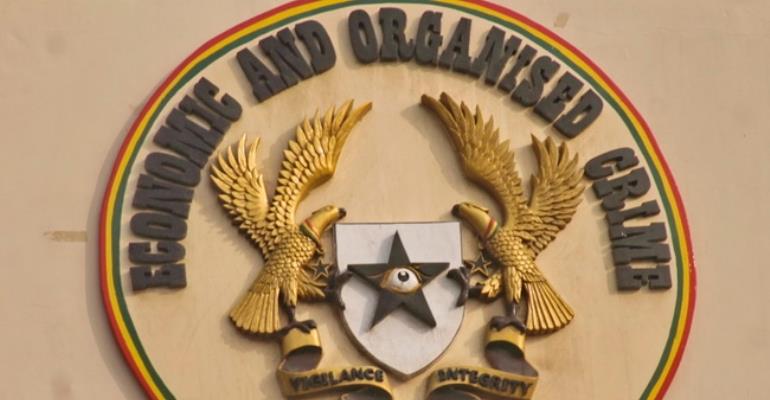 The suspended Eastern regional director of the Economic and Organised Crime Office (EOCO), Fred Dzeny, has been reinstated.
Information available to Modern Ghana has it that, Fred Dzeny, was reinstated after interrogation by a high-powered team of officials at the anti-graft agency.
The Minority in Parliament, the Convention People's Party (CPP), and Civil Society Organizations waded into the suspension and has call on government to immediately cancel the suspension.
Fred Dzeny, speaking in an interview with the media in Koforidua on the side-lines of a roundtable discussion on 'The Youth in the Fight Against Corruption in Ghana" held in Koforidua by the National Youth Authority to mark African Youth Day under the theme," 'Raising Youth Voices against Corruption" urged ruling governments to prosecute its own corrupt officials first before political opponents.
"The ruling government should be ready first and foremost to prosecute their own when the slightest incident of corruption is raised against the ruling government then they can also get the guts to prosecute the opposition."
"When you look at the corruption cases in Ghana, it is not just politicians who are corrupt, the public servants, civil servants they are all corrupt. When you look at it, it is the Chief Directors who prepare contract documents and other things so if we are blaming the Politicians, it is not right, it is the public servants generally," he added.
But Mr. Dzeny suggestion did not go down well with his superiors and was suspended subsequently.
A statement from EOCO says the conduct by Mr. Dzeny is "against the ethical and professional standards of the Office. He has therefore been suspended and the matter referred to the appropriate unit for investigation."