Adopt Afamasi Akotom School- MCE Appeals To Toyota Ghana Company Limited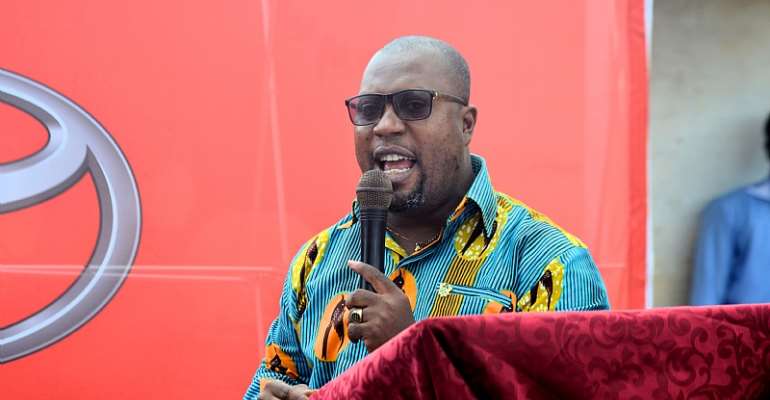 The Prestea Huni-valley Municipal Chief Executive Hon. Mozart Kwaku Owuh has appealed to the Tarkwa branch of Toyota Ghana Company Limited which operates in the Prestea Huni-valley Municipality to adopt Afamasi Akotom School in the area.
Speaking on Friday, 19th October, 2018 at the commissioning ceremony of an ultra-modern mechanized borehole project at Afamasi Akotom School which was constructed by the Tarkwa branch of the company, He noted that, the appeal was part of measures put in place by Member Of Parliament Hon. Mrs. Lawyer Barbara Oteng Gyasi and the Municipal Assembly to transform and improve education delivery in the municipality.
Hon. Mozart Owuh said, Toyota Ghana Company Limited must see it as a corporate social responsibility to adopt the school to help upgrade the educational system in the Municipality.
Last year I was at Samahu to commission a similar project by Toyota Ghana, I would like to thank Toyota Ghana for such a kind gesture within my municipality, the assembly is highly grateful. This water project has relieved the assembly of the responsibility of providing potable water for the community and the school.
"Toyota Ghana should adopt this Afamasi Akotom school as a model school just as Goldfields Ghana has adopted Nana Amoakwa Model School at Damang, the school needs a lot of infrastructures and I believe Toyota Ghana company can support the government in providing quality education for the people" he added.
According to him, companies would be expected to help improve infrastructure and recreational facilities in the schools they adopt.
Hon. Mozart Kwaku Owuh took the opportunity to request the Chief, elders and people of Afamasi Akotom community to maintain the borehole regularly to ensure it last long. He indicated that, the borehole will from today, become the property of the school and community. Its management would now be the responsibility of each and every member of this community.
In his speech, the managing director of Toyota Ghana, Mr. Takuya Kajiura, said Toyota Ghana responded to the heads of the school and community's request for the provision of potable water due to the stress that residents and students had to go through daily in search for clean water and carry it in heavy containers back home from far places.
Tarkwa branch manager of Toyota Ghana, Mr. Cosmos in his address also said the access to potable water supply is essential for public health and his company will continue to work hard to provide similar projects to deprived schools and communities.
He also said the company will put into consideration the request made by the MCE to adopt the Afamasi Akotom School.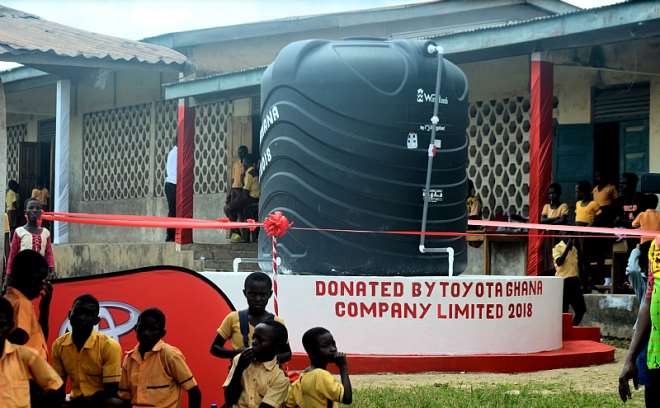 The water project that was commissioned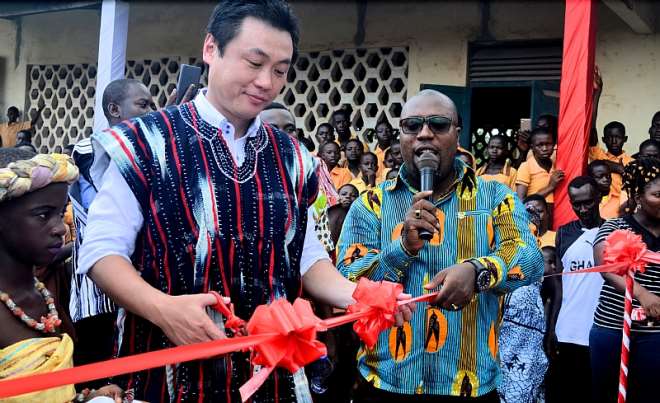 Toyota Ghana Company Ltd Managing Director Mr. Takuya Kajiura, and the MCE Hon. Mozart Owuh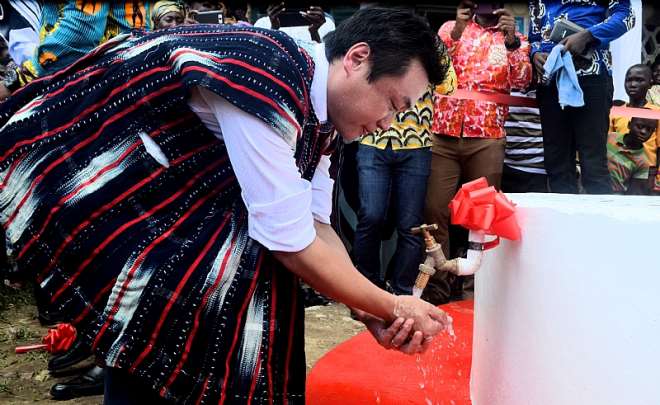 Toyota Ghana Company Ltd Managing Director Mr. Takuya Kajiura