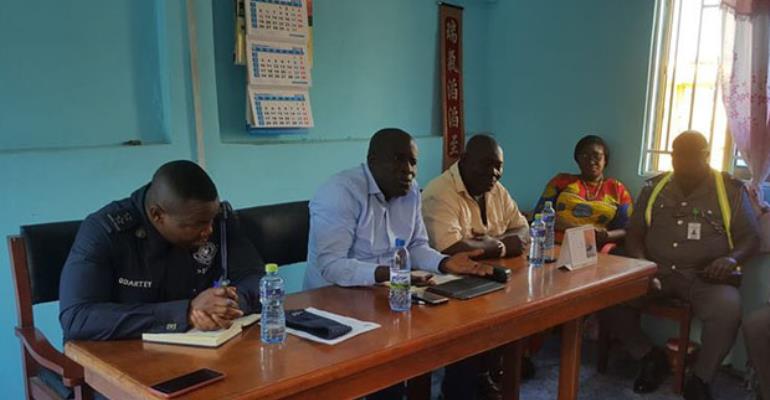 FISHERMEN at the Tema Landing Beach in the Greater Accra Region have appealed to the National Premix Secretariat (NPS) to increase the premix fuel allocated to the Landing Beach Committee in the area to avoid hoarding.
According to them, the shortage of supply is compelling some unscrupulous people to buy the product, hoard and sell it later at an exorbitant price to fishermen.
The fishermen noted that the move is creating a bad image for the NPS and the government. Besides, it has increased the cost of fishing.
Information available to DAILY GUIDE indicates that the insufficient supply is making some people to buy the product and sell at about GH¢13.00 per a gallon instead of the rightful price of GH¢7.10.
This came to light when the Member of Parliament (MP) for Tema East, personnel of the Ghana Police Service (GPS) and Bureau of National Investigation (BNI) engaged the Tema Landing Beach Committee concerning alleged hoarding and diversion of the product.
Chief Fisherman for Nii Odametey, Awudum Chief Fisherman, disclosed that the Tema Landing Beach receives consignments of about 12 drums weekly which are woefully inadequate for a big fishing community like Tema, adding "the situation adversely affects our business".
He explained that the irregular supply of the product to the area had resulted in its high price as middlemen had taken advantage of the situation to hoard products and sell at inflated prices.
According to him, the situation gets worse during the bumper catch season when more premix fuel is needed for their business.
The chief fisherman, therefore, appealed for an increase in the number of supply to about 30 drums a week to address the problem.
For his part, the MP for Tema East, Daniel Nii Kwartei Titus-Glover, assured the fishermen that he would work assiduously to ensure increase in supply to the area.
He noted that the lack of supply is compelling some people to travel outside their jurisdiction to get the product and sell them at a higher price later.
The MP further expressed worry about the poor nature of sanitation situation at Tema Newtown and wanted fisherfolk to take their hygiene very seriously to avoid illness.
From Vincent Kubi, Tema