KNUST Tightens Security Amid Fear Of Riot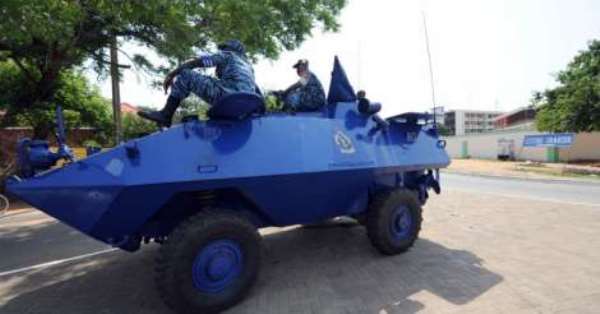 The executive of the alumni of the University Hall (Katanga) and Unity Hall (Conti) of the Kwame Nkrumah University of Science and Technology have alleged the use of 'brute force' on students of the University by authorities.
According to the spokesperson of the group, Mr Charles Dontoh, the university has also deployed police armoured vehicle at the formerly all male halls, Katanga and Conti.
This came to light when they petitioned president Nana Akufo-Addo over the conversion of the all male halls into mixed halls.
Last month, Pulse.com.gh reported of brutalities on campus by the university's security.
There are fears of a riot on campus following the conversion of the male halls into mixed halls.
Meanwhile, president Nana Akufo-Addo has stated that the government would consult with the governing council of the KNUST for an amicable resolution of the impasse between the school and the alumni over the conversion of the halls.
According to him, the principle of academic freedom and independence of the university meant that he, through the Minister of Education, should get in touch with the university council and find out what its views on the issue were and then move on from there.
He noted that the issue was of great concern to a lot of people in the country and commended the leadership of the alumni for taking the step to look for a responsible way out.