Rotary Club Holds Walk To Support Child Education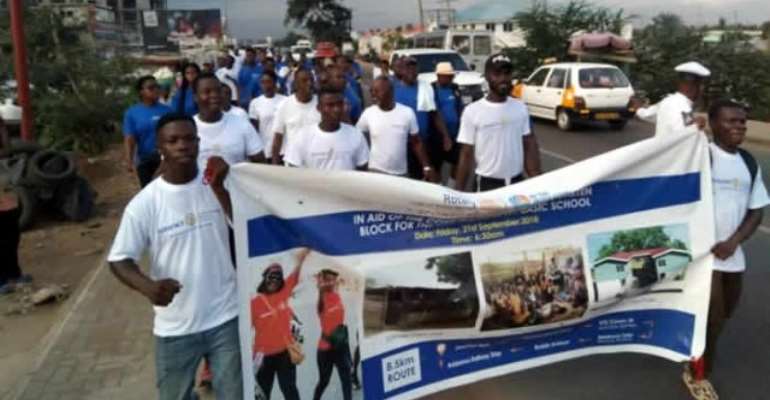 Rotary Club of Accra Spintex, with the Rotaract Club of Meridian University and friends on September 21 walked in aid of Old Lashibi TMA Basic School.
The 8.5 km walk, sponsored by Decathlon, started at the Junction Mall at Nungua at 6 am through the Spintex Road and back to the starting point.
The objective of this health walk was to raise funds towards the $200,000 kindergarten block for the Old Lashibi TMA Basic School.
The state-of-the-art building, when completed, will consist of a four-classroom block, 16 toilets, ICT Centre, Library, a health centre and three offices.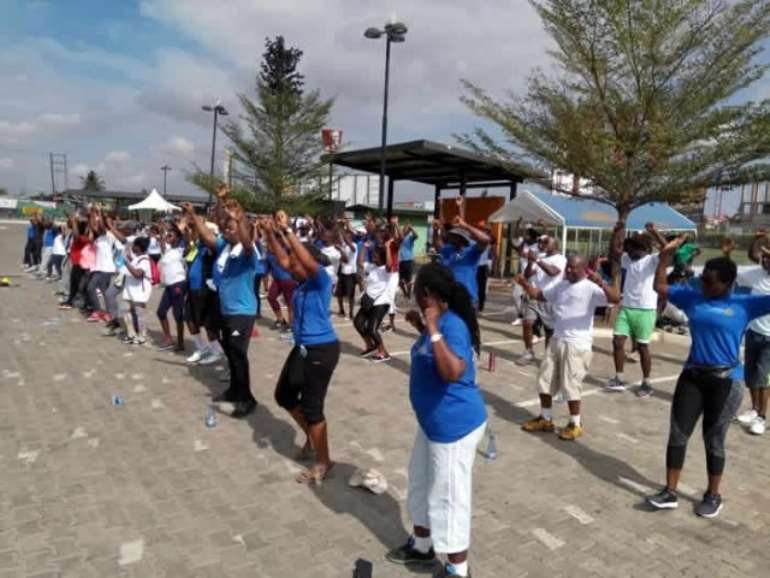 Rotary Club of Accra Spintex is a member of Rotary International which is a service organisation whose stated purpose is to bring together business and professional leaders in order to provide humanitarian services, encourage ethical standards in all vocations and help build goodwill and peace in the world.
The club is appealing to the public to donate towards the school project.