Unecessary Expenditure Of Gov't Officials Should Be Cut Down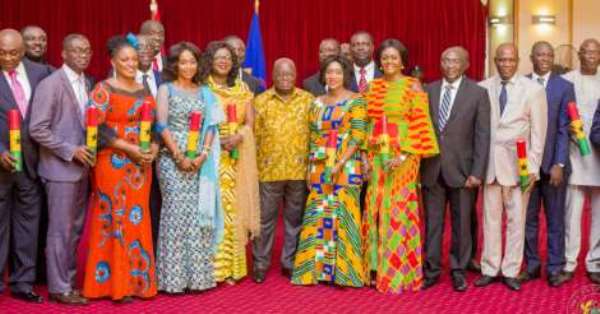 Former Executive Director of the Media Foundation for West Africa, Prof. Kwame Karikari has explained why government officials need to cut down all unnecessary expenditure, if any.
The move, he believes, in government will strengthen the state's financial status.
He has asked the government officials to review the proposals submitted by various government departments, offices and agencies.
He said Ghanaians could no longer stand the expensive lifestyle of these appointees and, therefore, something must be done about it.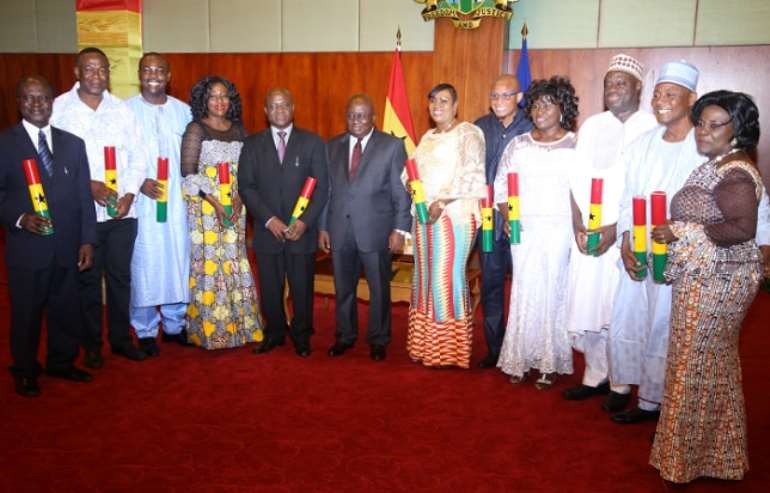 President Nana Addo Dankwa Akufo-Addo with ministers
He has described as unfortunate Parliament's decision to go for a $ 22 million loan for the purchase of cars for parliamentarians at a time the government was grappling to find money to sustain free senior high school (SHS) education and national health insurance, build roads, address infrastructure problem, among others.
Similarly, he has also directed to discourage unnecessary refurbishing and renovating of Government' offices and official residences.
He added that the cost of maintaining the lifestyle of these high appointees was too high and draining the coffers of the state, thereby denying the country its progress. He stated: "But I am sure that the wages of ordinary secretaries, labourers, that the government cries about is not anywhere near the monies spent on these high political office holders."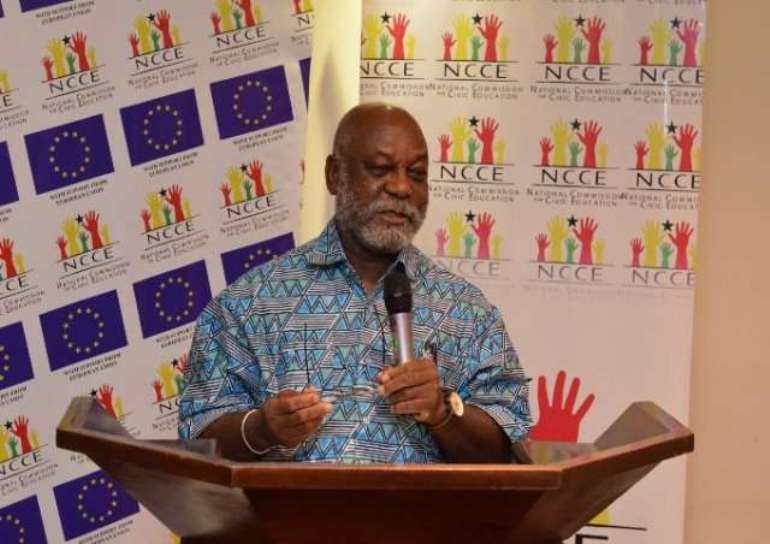 Prof. Kwame Karikari
"We should be concerned and worried about the extravagant level of expenditure on very high government appointees. We should know how much money any new government or government spends on cars for one, the President's Office, Vice-President's Office, Speaker's Office, ministers, Members of Parliament, members of the Council of State, members of boards of statutory institutions," he added.