Refurbished Kejetia Terminal Opens In October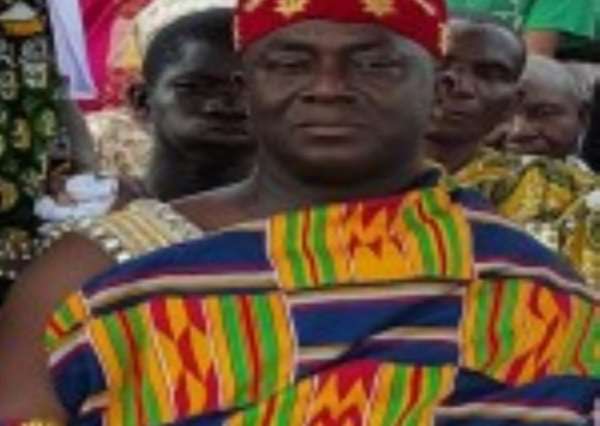 Nana Agyenim Boateng
THE NEWLY refurbished Kejetia Bus Terminal in Kumasi, the Ashanti regional capital, will be opened to the public in October this year.
A traditional leader, Nana Agyenim Boateng, the Chief of Amoaman in the Ashanti Region, made the disclosure in Kumasi on Monday.
He announced that the redevelopment of the Kejetia Bus Terminal was 97 per cent completed, and the facility would be inaugurated in October.
Nana Agyenim Boateng, who is the Chairman of the Kejetia Validation Oversight Committee, said he was highly impressed about the progress of work so far.
"The Kejetia redevelopment project is currently at 97 per cent and we are expecting the facility to be opened to the public in October this year.
The contractors are expected to hand over the project to the Kumasi Metropolitan Assembly (KMA) on October 8", he disclosed on Kumasi-based Hello FM.
The 11-member validation committee has been tasked to validate traders so that those who are qualified would be allocated stores inside the refurbished facility.
Nana Agyenim Boateng announced that the validation process of all registered traders at the Kejetia Bus Terminal would commence on Wednesday morning.
He stated that the traders, whose personal details have been captured in KMA's data, would have to prove to the validation committee that indeed they are genuine people.
On behalf of the committee, the Amoamanhene gave assurance that professionalism and fairness would be upheld by his committee in order to ensure peace at Kejetia.
He also announced that government had released a huge amount of money for the commencement of the second phase of Kejetia Central Market project.
According to him, the second phase of the massive project would last for three years, adding that the works would be carried out gradually in phases.
Nana Agyenim Boateng indicated that traders at the Central Market would be relocated to the Kejetia Terminal in bits for the second phase of work to start.
According to him, the redevelopment of Kejetia Central Market would enhance business activities in Kumasi, for which reason residents should support the project.
FROM I.F. Joe Awuah Jnr., Kumasi