Mali opposition supporters protest against poll result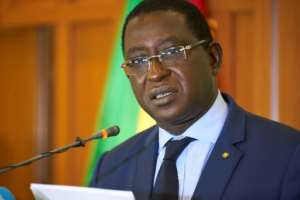 More than 5,000 supporters of the main opposition candidate in Mali's contested election on Saturday protested in Bamako against the poll result, organisers said.
The demonstrators waved banners with the slogans "No to the declared results" and "IBK (Ibrahim Boubacar Keita) will not steal our victory".
Opposition candidate and former minister Soumaila Cisse, 68, has slammed the August 12 vote that handed a second term to his opponent Keita as marred by fraud.
Cisse polled 32.84 percent of the vote according to the official count, compared to 67.16 percent for incumbent Keita.
In the central city of Nioro several hundred people also took to the streets in protest, according to organisers.
"Nioro will stay mobilised for this democratic fight. We are not going to give up because if this situation continues like this no-one will ever win an election against IBK and his clan" said Abdoulaye Diallo, a Cisse supporter and march organiser in Nioro.
Keita, 73, who will begin his second five-year term on September 4, has called on Cisse to accept the result.
Saturday's marches passed off without incident. Cisse aides said more were being held in other parts of Mali and also abroad.
"We want a country that is peaceful, tranquil, stable but not a country in which the president is elected by fraud, ballot stuffing and the falsification of results," Cisse said during the march in Bamako, which was initially banned but later given authorisation by the authorities.
Hundreds of Cisse's supporters have gathered in recent days to protest the result.
But the Constitutional Court rejected a petition from Cisse against the result as being inadmissible or unsupported by evidence.
"This institution has discredited itself as a voluntary prisoner of an autocratic regime," Cisse said Thursday, referring to the court.
Observer missions sent by the European Union and the African Union (AU) have said the election was not badly impaired.