Prestea Huni-valley; MP Donates To Muslim Community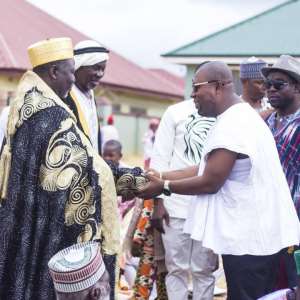 The Municipal Chief Executive for Prestea Huni-valley Constituency has donated items to support the Muslim community in the Municipality as part of activities marking this year's Eid-ul-Adha festival by Muslims.
The items, which were donated on behalf of the Member of Parliament Hon. Lawyer Mrs Barbara Oteng Gyasi who doubles as Deputy Minister for Lands and Natural Resources by Hon. Mozart Kweku Owuh, the Municipal Chief Executive (MCE) included 100 bags of Cement and an undisclosed amount of money.
Speaking at the ceremony, Hon. Mozart Kweku Owuh wished all Muslims in the constituency a joyful Eid-Ul-Adha celebration.
He said is a great occasion that does not only call for celebration, but, more importantly, for reflecting. We cannot mimicking Prophet Ibrahims act of sacrifice merely as ritual. Every occasion of Eid should be an occasion for reflecting on all virtues and values that defined the momentous occasion which has become the basis for celebration, thousands of years after it took place.
It is also an occasion for us to hold fast to the rope that Allah has united us with, which is the nation of Ghana. In doing so, we shall achieve our aim of making Ghana great and strong.
The peace the nation is enjoying is partly due to the prayers Muslims offer for the country, he said.
Hon. Mozart Kweku Owuh expressed satisfaction about the cordial relationship between the Assembly and Muslims in the Constituency.
Receiving the donations on behalf of the people, the Municipal Chief Imam, Alhaji Abdullai Isah, expressed appreciation to the MCE and Member of Parliament and pledged that Muslims throughout the Municipality will continue to pray for peace.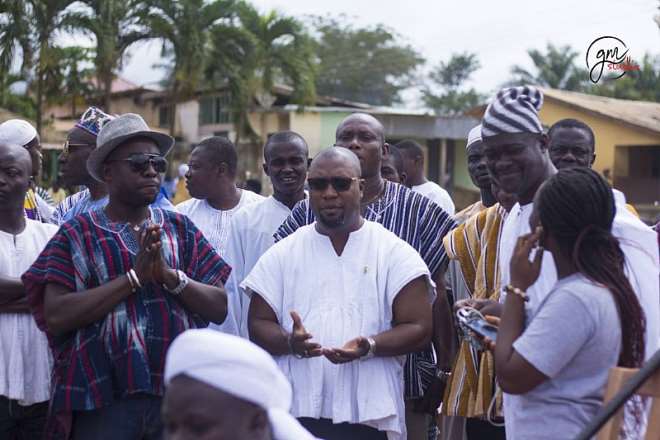 Img-20180822-wa0011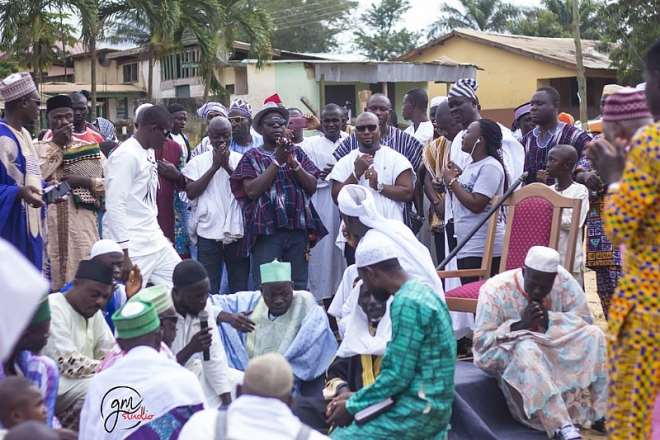 Img-20180822-wa0012