President Initiative Supports 1,350 Entrepreneurs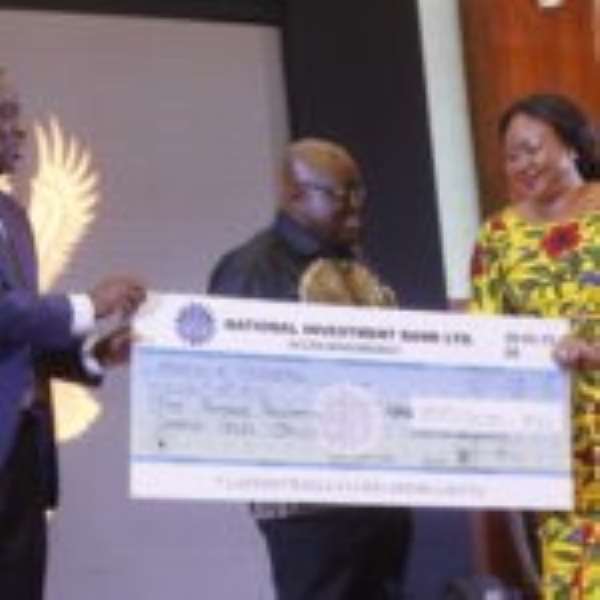 The President, Nana Addo Dankwa Akufo-Addo, has awarded some 1,350 entrepreneurs with cash to start and expand their businesses under the National Entrepreneurship and Innovation Plan (NEIP) Business Support Programme.
Ranging between GH¢10,000 to GH¢100,000, the grant is an initiative by the Akufo-Addo-led government, under the Ministry of Business Development, to support unemployed Ghanaian youth through training and funding.
Additionally, the aid is to assist them set up their businesses and boost existing ones.
The Presidential disbursement is the first of its kind, in which a deliberate, systematic, as well as integrated national policy, has been instituted to support start-ups and small businesses.
Giving his remarks, which preceded the presentation, President Akufo-Addo indicated that the support, which is on loan basis, is with an interest of 10 percent, less than the actual bank interest.
President Akufo-Addo further told the beneficiaries at Jubilee House, where the event took place on Tuesday, August 7, 2018, that they must work with the money to provide thousands of direct and indirect jobs to the unemployed.
According to the President, he felt sad to hear about some 7,000 people applying, but was happy, because some Ghanaians had shown an interest in working on their own.
The 7,000 applicants went through vigorous training at private incubation hubs across the country, which also recommended the applicants for funding.
1,350 out of the 7,000 were selected to receive funding, ranging from GH¢10,000 to GH¢100,000, across the ten regions of Ghana.
"The successful 1,000 winners we are celebrating today, were competitively selected upon the recommendations of the private incubation hubs in a transparent, efficient and equitable manner.
"This, I am confident, will guarantee the success and the sustainability of the businesses, especially, as the rate of interest on the moneys advanced has been pegged at 10 percent, as against the average prevailing market rate of 26 percent," he opined.
The beneficiaries are expected to pay the loans within three years, to enable other beneficiaries to expand and create more businesses.
The President launched the National Entrepreneurship and Innovation Plan-NEIP a year ago to support and develop young businesses across the country.
The NEIP, after the launch, called for an online application where about 7,000 entrepreneurs applied to receive funding for their businesses.
By Maxwell Ofori.