NDC's free fertilizer distribution policy led to sharp decline in cocoa production – COCOBO CEO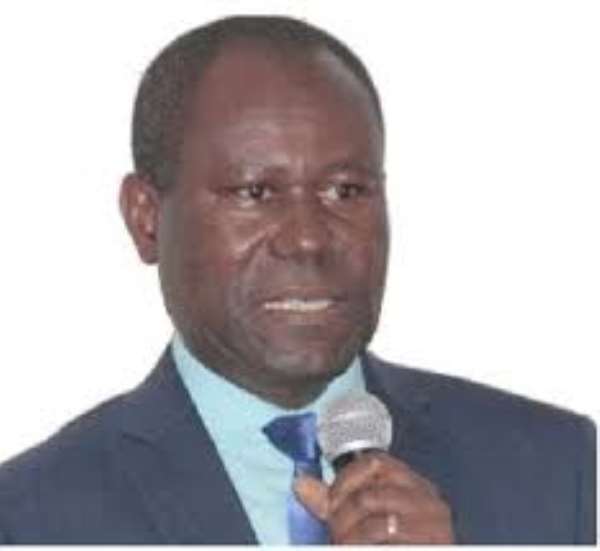 Cocoa production in Ghana recorded a sharp decline when the Mahama-led NDC administration introduced the free fertilizer distribution policy to cocoa farmers as the production of the country's major commodity dropped from one million metric tons to 740,000 metric tons, CEO of Ghana COCOBOD has said.
Whereas the Mass Cocoa Spraying exercise introduced by the NPP government during President Kufuor's era increased Ghana's annual cocoa production from below 400,000 tons to one million metric tons per year, the free fertilizer distribution policy rather dealt a big blow to the cocoa industry.
It is not clear whether the supposed free fertilizers were diverted unto the open market, thus denying the intended beneficiaries from getting them or they were not enough to cover the teeming number of cocoa farmers, or, worse still, the policy was poorly implemented.
Addressing the media in Sunyani to round-off his 3-day working visit to the Brong Ahafo region, CEO of Ghana COCOBOD, Joseph Boahene Aidoo mentioned some other factors which have contributed to the decline in cocoa production over the last few years.
Among them he said, are the over-aged cocoa trees, switching from cocoa farming to cashew farming as it's currently the case in the Brong Ahafo region while in the Eastern region cocoa farmers are now going into rubber plantation.
Besides, illegal mining has also had a major toll on cocoa production across all the cocoa growing regions in the country.
The Chief Executive Officer of COCOBOD, Joseph Boahene Aidoo told media that there was the need for adequate measures to be put in place to protect the interest of cocoa farmers and encourage more people, especially the youth, to go into cocoa farming.
Touching on some measures being taken to shore up cocoa production, the COCOBOD CEO about 10,000 over-aged cocoa trees across the country are to be cut down this year to make way for the planting of new cocoa seedlings, as part of COCOBOD's rehabilitation project.
He did not mention the cost involved but said it would be funded by COCOBOD while the African Development Bank has agreed to also commit $6m toward the rehabilitation project which will see to the cutting down of additional over-aged cocoa trees.
He called on the youth to take advantage of the reforms taking place in the cocoa sector to go into cocoa farming.
Mr. Boahene Aidoo announced that the first Cocoa processing factory under the government's One-District, One-Factory policy will soon be completed at Sefwi-Wiawso while six more cocoa processing factories would also follow next year.
He said his outfit has begun hand-pollination and mass cocoa pruning, which the first major agronomical exercise in the country while in April and May this year, early spraying of cocoa trees ahead of the mass spraying exercise was undertaken.
Richard Kofi Boahen
Brong Ahafo Regional ContributorPage: RichardBoahen