Atebubu-Amantin Holds Town Hall Meeting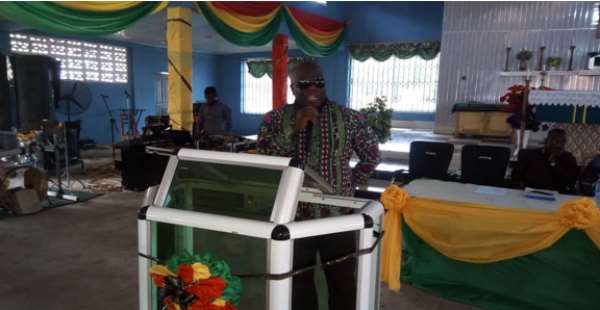 The MCE Delivering His Address
The Atebubu-Amantin municipality has taken its turn in a series of Town Hall meetings organized by the Ministry of Information in collaboration with the Ministry of Local Government and Rural Development.
The meeting was aimed at bringing the citizenry and government officials together to interact on government policies and programmes as well enable the people ask questions and make contributions on issues of interest to them.
The meeting attracted Politicians, traditional authorities, opinion leaders, assembly members, heads of department, religious leaders, identifiable bodies, teachers, students, political party representatives and other individuals.
The Atebubu-Amantin Municipal Chief Executive Hon. Edward Owusu made a lengthy presentation on the achievements of government in the municipality in the last 18 months. His address touched on the new municipality status, education, health, security, water, sanitation, business, street lighting and roads.
He also spoke about employment, public accommodation, administration, transport, agriculture, abandoned projects, new public institutions, revenue mobilization and the publication of the assembly's monthly financial statement with disaster management, the disbursement of funds under the one constituency one million dollar initiative and social interventions making up the tall list.
The MCE touched on some projects which will soon start to further boost the development of the municipality.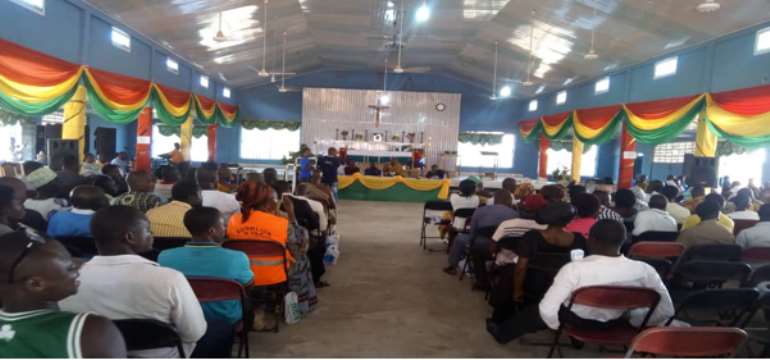 These include: the construction of a 10 bed capacity isolation ward at the government hospital, police divisional headquarters at New Kokrompe and a circuit/high court building at Atebubu.
He mentioned plans to mechanize 10 boreholes and the provision of additional overhead tanks while Kokofu, Jato Zongo and New Kokrompe will also benefit from the creation of satellite markets to boost economic activities.
He said Atebubu and Amantin town roads will see some reconstruction with an old PWD block in Atebubu renovated for the purpose of a guest house.
Participants who asked varied questions to which answers were provided expressed their gratitude to government and other stakeholders for the opportunity which in their opinion is crucial to nation building.