Sovereign Bank's HQ At Airport City To House New Consolidated Bank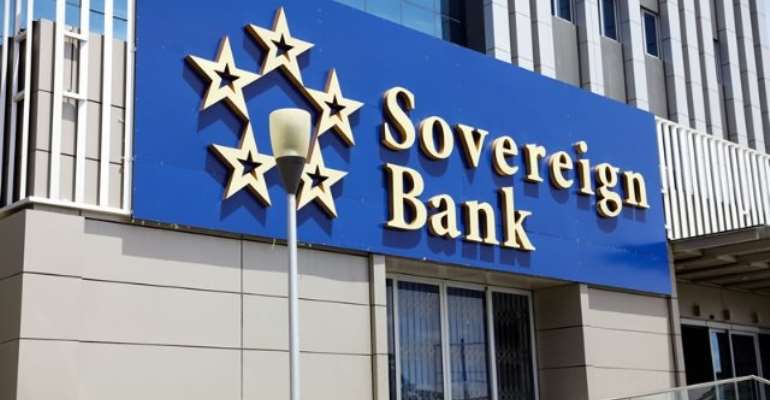 Joy Business is learning that the headquarters of the defunct Sovereign Bank will serve as the head office of Consolidated Bank Ghana. The Manet Building at the Airport City used to be the headquarters of Sovereign Bank.
Sovereign Bank was liquidated by the Bank of Ghana due to liquidity issues and breach of law during the acquisition license.
The Chief Executive of the Consolidated Bank, Daniel Addo, Joy Businesses sources say, has begun work from that building already.
Mr. Addo is joining the bank after working in senior positions at Standard Chartered Bank, UBA and First Atlantic Bank.
Chief Executives of subsidiaries
Simon Dornoo would be in charge of Unibank as the Director, while Alex Dodoo would be Director in charge of Royal Bank.
The others are, Ms. Kesewa Brown (Consolidated Bank Director in charge of Construction Bank), Mr. Babatunde Ampah (Consolidated Bank Director in charge of Beige Bank), and Boulders Advisors limited led by Mr. Reggie France as Advisor to the Consolidated Bank Ghana Limited. T
The Bank of Ghana has also appointed Mr. Nii Doodoo Amanor of KPMG as the receiver in respect of the bad loan assets of the five banks, under section 123 of the Banks and Specialized- Deposit-Taking Institutions 2016 (Act 930).
Consolidated Bank would have a minimum capital of GHS400 million as well as GHS5.76 billion in bonds issued to support the bank's operations.
This would be in addition to assets that it will take on from all these banks put together.
According to the Governor of the Bank of Ghana, Dr Ernest Addison, the Consolidated Bank Ghana Limited is expected to play a strategic role in the agenda to build a robust banking sector. The move is also part of the government's plan to create a strong local bank to support the government's industrialisation agenda.