Italy Sees More Racist Violence In Step With Hard-Line Migrant Policies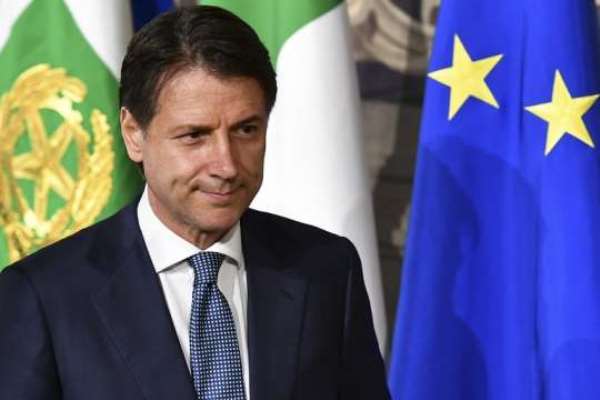 ROME, Aug. 02, (Xinhua) - Race-related violence is on the rise in Italy, a trend analysts said is tied to the increasingly hard-line rhetoric on migration from the country's two-month-old government.
At least 20 acts of violence against migrants have been reported in Italy since the new government under Prime Minister Giuseppe Conte was installed June 1.
Just two days after the government was sworn in, Soumalya Sacko, a 29-year-old woman from Mali, was killed in Calabria by a man who praised Matteo Salvini, the minister of the interior and the most high-profile anti-migrant voice in the government.
Sacko's case was just a prelude to more similar violence.
Just in the last week, Dieng Khalifa, a 19-year-old Senegalese waiter, was attacked by a group of restaurant customers near Naples, who shouted "Get away from here, dirty black!"
In another case the same day, a 39-year-old man Ibrahima Diop, also from Senegal, was refused treatment at a state medical office with the phrase: "Go away. This isn't the veterinarian's office."
But the most high-profile case came when 22-year-old Daisy Osakue, who was born in Italy to Nigerian immigrant parents, was attacked and injured on her eye by an egg hurled from a passing car on Monday in the northern city of Turin.
The case of Osakue attracted attention because she is among Europe's best discus throwers, who are scheduled to complete on the Italian team at the European Championships starting Aug. 7 in Berlin. Doctors say it is unlikely Osakue's damaged cornea will prevent her from competing in the event.
Both Conte and Salvini have called Osakue to apologize for what happened, and Salvini said he would travel to Berlin to show his support for her. Both leaders told the media the attack was not racially motivated. But Osakue differed on that point, saying, "They didn't attack me as Daisy. They hit me because I was a young woman of color."
Osakue studies and trains in the United States and she returned to Italy last week for the first time in 10 months. She said that on her return she found Italy to be "a different country" than the one she left last year. "The climate of widespread violence I see scares me," she told the Italian media.
Analysts told Xinhua that although the frequency of race-related attacks and anti-migrant rhetoric have increased in recent months, it is not fair to lay all the blame at the feet of Salvini and the anti-migrant League, the political party he leads.
"These kinds of opinions have always been part of Italy and they are just more in the open now," Andrea Torre, director of the Studi Medi Center, a migrant advocacy group, said in an interview. Torre noted that migration is not necessarily a right- or left-wing political issue, noting that the number of migrants living in Italy more than tripled from 1.5 million to 5 million between 2001 and 2011, a period when Italy had a right-wing government for eight out of 10 years.
Sergio Belardinelli, a sociologist and political scientist at the University of Bologna, said he does not think Italy is a raciest country. But he did tell Xinhua that Salvini's League found "fertile territory" with its anti-migrant policies because people were uneasy about the country's future.
Francesco Bachis, an anthropologist and the author of the recently-released book "Sull'Orlo del pregiudizio" (On the Edge of Prejudice), agreed.
"Racial tensions always rise up during periods of crisis," Bachis said in an interview, referring to the economic malaise in Italy dating back more than a decade. "Everyone blames those beneath them on the economic ladder, and the migrants from poor countries are on the lowest rung of the ladder. They get blamed by almost everyone."