AGA, Partners Provide Free Surgery For 80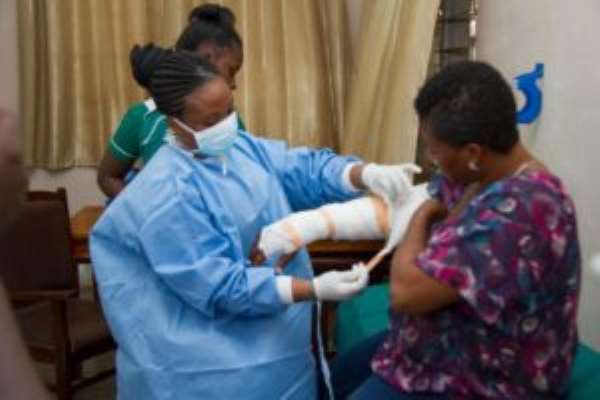 Eighty persons, drawn from Obuasi and beyond, with various deformities have received free surgery to correct their conditions at the AGA Health Foundation, Obuasi.
The free surgeries were performed under the collaboration of AngloGold Ashanti, Obuasi Mine, AGA Health Foundation and Greater Works Restoration Foundation.
The gesture is the second time such an exercise has been undertaken by the three bodies, with 75 people benefitting last year.
The surgeries corrected goiter, limb deformities, cleft lips, keloids hernia, facial deformities and syndactylies, and post burns contractures.
Speaking to the press during a review exercise to assess the conditions of the eighty, the President of Greater Works Restoration Foundation and also Plastic Reconstructive and Cranio Facial Surgeon, Dr. Paa Ekow Hoytse-Williams, said about 300 people registered to be operated upon, but they settled on the 80 whose conditions needed urgent attention.
"Efforts will be made to ensure that, at least, we come round once a year to perform such surgeries, since there are many people here who need such assistance," he stated.
On challenges, he said the team needs financial support to help those who have problems, but cannot afford the cost of surgery.
The Executive Direction of AGA Health Foundation, Mr. Paa Kwesi Cromwell, noted that a lot of people were screened, but the funding was not enough, hence the 80 benefitted.
He was optimistic that next time round, those who could not get the opportunity, will be catered for.
He expressed his found gratitude to his staff, Greater Works Restoration Foundation, and AngloGold Ashanti for their immense support and selflessness that saw the 80 get relief under the programme.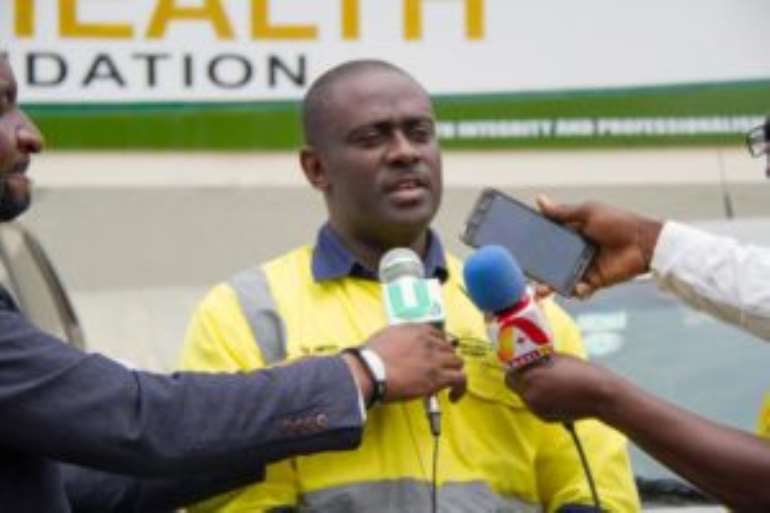 Nana Ampofo-Bekoe, AngloGold Ashanti Sustainability Manager, said the company decided to support the surgeries to correct the deformities, since the programme forms part of their social responsibilities to the people of Obuasi.
According to him, the company pumped about GH¢70,000 into the exercise, and expressed the hope that with the Mine about to resume operations, some monies could be mobilised with the support of some partners to attempt another round of such interventions.