Something You Did Not Know About Our Incoming Deputy National Youth Organizer, Nana Kwadwo Akwaa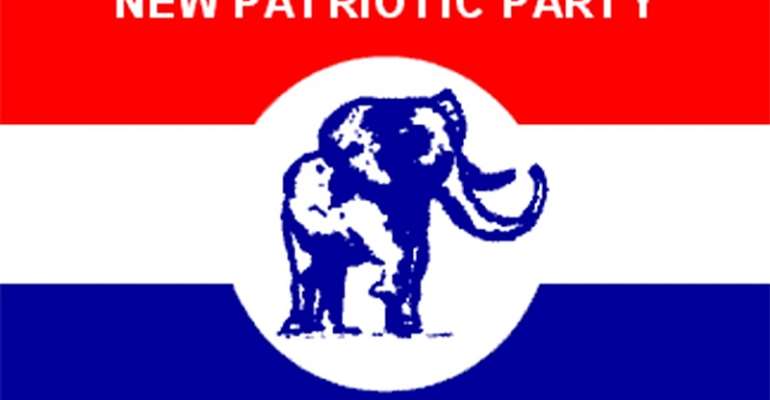 Talking about a person who best fits the above mentioned position, then it is certainly a young man called Nana Kwadwo Akwaa who was part of a voluntary 2015 research team which conducted a research in the field; "THE VOTING PATTERN OF THE SPIRITUAL CHURCHES IN GHANA". I am of this opinion because I was the head of this research team.
There was a belief that the spiritual churches in Ghana especially the Saviour Church of Ghana well known as Gyidi Kokoo had been voting massively for one political party, and that is the NDC since 1992. A team of researchers including NANA KWADWO AKWAA took it upon themselves to voluntarily without any inducement to conduct a research in that areas to ascertain if it was a truth, and the likely solutions the NPP could take to change such a pattern.
The research was started from the Effiduase branch of the above church in the Ashanti region through to their head quarters in the Eastern region - Osiam. After this serious research was concluded, the results were forwarded to all the NPP leaders including the then Central Regional Secretary, Hon. Kwamena Duncan who also saw the seriousness in the results, conclusions and recommendations of the research. Fortunately, the then flagbearer, Nana Addo Dankwa Akufo-Addo visited some of the branches of the above churches, through which we believe helped in leading to the massive votes gathered by the party across the country.
We are of a great belief that the same fire of a desire which burned in this strategic man, Nana Kwadwo Akwaa to see H.E Nana Addo win the 2016 elections still burns in him to help maintain and protect this power in the 2020 general elections and beyond.
Moreover, our continuous eavesdropping at all places have made us very much aware of how our political opponents, NDC are keen in sweeping Akwaa to their side with their agenda of him assisting them with similar political ideas, but has never worked. Nana Akwaa's love, commitment and loyalty to his party, NPP has always been strong, and has continued to grow from strength to strength.
We believe he is the best, and ever ready to organize and prepare the youth toward the big task ahead of the party.
Kuuukrudu, kuukrudu kuuukrudu
Our roots, Our strength, Our future.
Bantama Gyau Agyemang